Screening and treating food insecurity in the clinic setting: a starting point
Imagine what it would be like if you opened your cupboards or refrigerator and found barely enough food to pull a single meal together. What if you also didn't have enough money to go to the store or a restaurant to buy more food? And how about if you had to choose between feeding yourself or your family members? You sit your children down to eat first and then you eat what is left. You drink coffee or other hot liquids to feel full. If the children ask why you are not eating with them, you lie and say you already ate.
This is what living with food insecurity is like for one single mother and U.S. Army Veteran: "I've skipped out on meals plenty of times, plenty of days. I've actually fed all of my family, and there's no meat left, because . . . I would give my portion [to the children], so everyone can get full. And just would tell them, "Oh, I ate.'"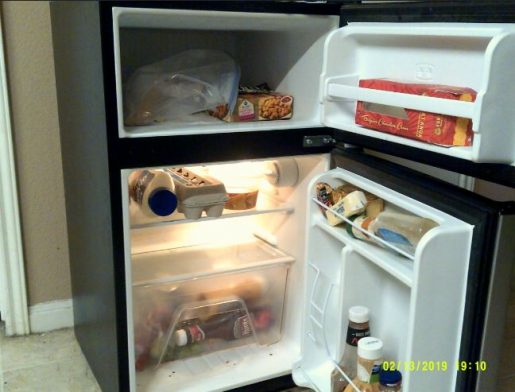 Although U.S. veterans appear to have the same prevalence of food insecurity as the general U.S. population, when they experience food insecurity, they are almost three times more likely to have to reduce their food intake or skip meals. This may, in part, be a form of rationing that they adopt subsequent to their military training. They also seem less likely to ask for help even when they need it as shared by one post-9/11 Marine veteran: "We can't show weakness. We have to show we have everything under control even if we have struggles."
Food insecurity also impacts their sense of well-being. In our research, we found that veterans who were living with food insecurity had an almost four-fold increase in odds for suicidal ideation.
What can clinicians and clinic staff do?
Helping veterans and others who are food insecure begins with awareness of the issue. Clinicians and their staff can use the Hunger Vital Sign, a validated screening tool that consists of two questions. The Food Research & Action Center (FRAC) created a toolkit for healthcare providers with suggestions on how to screen and provide assistance to individuals who screen positive. In addition to having a list of local food pantries, a growing trend in clinics is to provide food prescriptions and on-site food pantries to support the dietary needs for individuals with special nutritional needs.
Federal programs such as the USDA's Supplemental Nutrition Assistance Program (SNAP) also provides critical assistance for individuals and households that qualify. This program, formally known as food stamps, provides monthly financial assistance for food purchases. The amount of assistance provided is income and asset dependent. In Texas, individuals can initiate their SNAP applications online.
Screening for food insecurity and building familiarity with local and federal programs that can provide for immediate food needs is an important and critical step to address an issue that has daily implications on the lives of the individuals we care for and treat.
By Nipa Kamdar, Ph.D., R.N., FNP-BC, instructor, Department of Medicine, Baylor College of Medicine, Health Science Specialist, Center for Innovations in Quality, Safety, and Effectiveness at Michael E. DeBakey VA Medical Center