Research staff 101: Fostering curiosity, creativity, and community
Are you a recent college or master's program graduate searching for a new professional experience? I remember all too well transitioning to a new career and applying to jobs. As I would bounce between multiple Google Chrome tabs of LinkedIn and Handshake while sipping on my second cup of coffee, my head was filled with uncertainty and many questions. What position would fulfill the different research interests I have? What skills would I be able to use and learn? What's the workplace culture like?
Luckily, my mentors advised me to explore positions in academic research, which encourages leading with curiosity, fosters creativity, and provides opportunities to ask and answer innovative questions as part of a larger community.
Now, as a research assistant (RA) at Baylor College of Medicine's Center for Medical Ethics and Health Policy, I'm a central team member working on the Texas KidsCanSeq Study, part of the Center's work addressing the Ethical, Legal and Social Implications (ELSI) & Genetics/Genomics. Every day is different, and my role offers room to grow my methodological skills and knowledge base.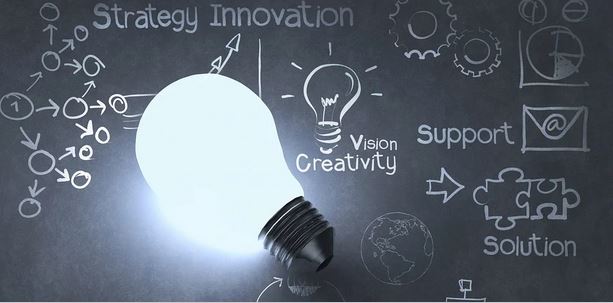 Here are some highlights from my experiences as an RA at Baylor:
Honing my interests: As an RA, I'm encouraged to incorporate my interests into my work and also take advantage of the multidisciplinary educational opportunities available. For example, the Baylor Social Determinants of Health Journal Club encourages meaningful discussion about the many drivers of health outcomes throughout the healthcare system. These discussions have even further shaped my concentrations and helped build my professional network.
Becoming a better writer: I've been immersed in collaborative research with renowned faculty who want to help me succeed and take ownership of projects that excite me. My RA work encompasses all components of academic research, from project start to project end. I've been involved in grant-writing, peer-reviewed publications and blog posts, and encountered a range of writing styles that have elevated my writing abilities, which I can transfer to other disciplines and any future paths I take.
Learning the art of interviews: My favorite RA responsibilities include helping develop qualitative interview question guides, conducting those interviews with participants to ask them about their perspectives on things like genetic testing, and analyzing and interpreting the results. The best part about interviewing is that the participant is the subject-matter expert, while I, as a researcher, learn from their experience and hear answers to my research question as they unfold.
Data, data, data: Baylor RAs are immersed in research, meaning I'm always swimming in fascinating quantitative and qualitative data. My immersion in data ensures quality assurance and control, which are integral for high-quality analysis. Once I've gone through everything with a fine-tooth comb, it's rewarding to take a step back and begin verifying patterns and drawing conclusions that help answer our research questions. Being an RA also gives me the opportunity to learn about and apply different data analysis methods, all while learning about 'what the data says' and how to interpret it.
Immersing and contributing to the culture: In addition to research, I've seen how Baylor is committed to diversity, equity, and inclusion (DEI) efforts that go beyond written policy. RAs like myself have the capacity to impact institutional culture. For example, Baylor DEI ambassadors (faculty and staff members) collaborate with leadership to carry out DEI efforts that progress our shared commitment to advancing equity in our work. Everyone's unique perspectives and experiences add value to the Baylor community and has allowed me to meet, engage with, and learn from colleagues from a variety of backgrounds.
Being part of a community: As an RA, I'm a valued contributor to the research, research team, and Baylor community. I have opportunities to share my research at Baylor-wide events and relevant academic conferences. Baylor also has emphasized building relationships around shared interests, including participating in the many Baylor BeWell wellness challenges and events like the annual 5K open to the larger Houston community. It was easy to find others at Baylor who shared my many diverse professional and personal interests.
Jumpstarting my career: Joining Baylor as an RA has provided me with exciting opportunities to flourish as a professional and an individual. The in-depth and multifaceted experience that I've gained have advanced my career with newfound confidence and helped me form new friendships along the way.
Interested in becoming a research assistant? Learn more about Baylor College of Medicine's research job openings, especially ones at our Center.
By Sarah Classen, Research Assistant II, Center for Medical Ethics & Health Policy