Is weight loss surgery right for you?
Weight loss (bariatric) surgery has become a more common procedure in the U.S. in recent years – and it can be an effective treatment for many people who haven't had success with traditional weight-loss methods.
Dr. Samer Mattar is a professor and chief of surgery in the Division of Metabolic and Bariatric Surgery at Baylor College of Medicine. He is passionate about the positive outcome weight loss surgery has on patients.
In this interview, Mattar discusses bariatric surgery, how to prepare, and shares advice for maintaining post-surgery weight loss.
Q: What inspired you to become a bariatric surgeon?
A: I was introduced to my first bariatric patient just over 20 years ago when I was training in the subspecialty of laparoscopic surgery. I witnessed the dramatic transformation these patients underwent, transitioning from a state of disappointment to one of substantial weight loss, better health, improved quality of life, and increased happiness; all after one operation.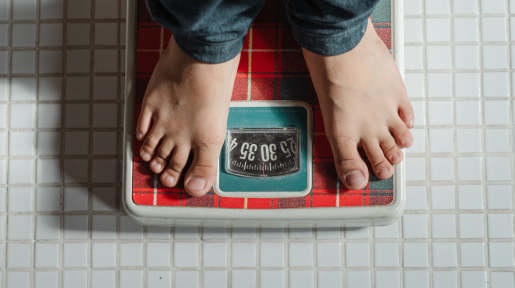 I quickly realized that there was no other field of surgery that was more rewarding or satisfying to patients and surgeons.
Q: Who is considered a good candidate for surgery?
A: The decision to have weight loss surgery is not one to be taken lightly, or in haste. While this treatment does invariably improve health and quality of life, bariatric surgery should only be performed after a period of preparation and optimization that may take several visits with members of the team.
Most bariatric programs and insurance payers follow the NIH guidelines that recommend that patients have a body mass index (BMI) that is above 40, or above 35 when associated with certain chronic diseases such as diabetes, high blood pressure, and sleep apnea.
The patient must have attempted weight loss in the past (which most of us will have done), and should understand the risks and benefits of weight loss surgery, which is why it's important to meet with a bariatric surgeon to discuss this and all other aspects of the process.
Q: What advice would you have for someone trying to lose weight?
A: Losing weight, and keeping it off, is a challenging task for all of us. Not only is motivation an important factor, but we are also working against our metabolism, which in many cases is resisting our attempts at weight loss.
In other words, we are working against a powerful tendency for the body to protect its current weight, which is why we often do not maintain weight loss for a prolonged time. This is why we all need help and guidance from a group of professionals who are experienced in this field. Nobody should be doing this on their own.
Q: Are there any risks associated with bariatric surgery?
A: Bariatric surgery has undergone many improvements in the realm of safety. Patients are thoroughly informed and educated about the health consequences of obesity, and they are evaluated and optimized for surgery over a period of two to three months until they are deemed ready for surgery. As a result of all these factors, bariatric surgery has become as safe as natural childbirth.
Q: Are the effects of bariatric surgery temporary?
A: No. The weight loss and health improvement effects of bariatric surgery are lifelong, on condition that the patient continues to follow up with the program. It's important that patients continue to receive lifelong support from the program to maintain good eating habits and to address any nutritional concerns that may arise.
We see our patients every three months in the first year after surgery, and then every six months thereafter. And, of course, we are always available at any time should the patient or a family member might need to connect with us.
Q: Are there any long-term negative effects from bariatric surgery?
A: Bariatric surgery has been around for well over 50 years now and we have not seen any long-term effect in patients after 20 or 30 years of surgery. It's important, though, that patients continue to follow up and receive support and guidance so as to prevent any long-term nutritional deficiencies, which may occur if the appropriate vitamins and supplements are not regularly taken.
Q: What makes a surgery successful?
A: The most successful surgery is one that achieves the weight loss and health improvement objectives with minimal risk to the patient. This is why it's important to meet with the bariatric program providers who will make it their goal to better understand you as a person.
They will also learn your health history, your aspirations, and what other challenging factors may be playing a role. Once all this information has been collected, we will arrive at a shared decision with the patient on the most appropriate operation.
Additional Resources
Learn more about the Weight Loss and Metabolic Center at Baylor or call 713–798–6673 to request an appointment.
Weight loss surgery helps renew patient's outlook, confidence
-By Amanda May, senior communications and corporate affairs associate in the Michael E. DeBakey Department of Surgery at Baylor College of Medicine