Homelessness and COVID-19: Protecting vulnerable populations
Public guidance and policies on reducing community spread of COVID-19 have focused heavily on the theme of staying at home. But these policies do little to protect those without a safe place to self-isolate. How are people experiencing homelessness affected by the pandemic and how can health policy address their unique needs during this time?
I began thinking about these questions with respect to some of the people I had gotten to know while volunteering with my church. When we suspended our in-person volunteering, I read what was happening in Houston and around the country among people experiencing homelessness. And it painted a concerning picture.
People experiencing homelessness in the U.S. are older and sicker than the general population, likely putting them at higher risk for severe infection. Large outbreaks have been reported in shelters across the country, showing how the virus could spread quickly in congregate settings despite symptom screening. Disruptions to organizations that provide access to social services like food, shelter, and employment also threaten the health of the most vulnerable.
In the following months, a number of policy initiatives were enacted at the local, state, and federal levels to protect people experiencing homelessness. Policy strategies include using hotels and motels to house medically vulnerable individuals, creating alternative care sites for COVID-positive persons to isolate, increasing safety precautions in congregate shelters, administering proactive testing, and expanding telehealth.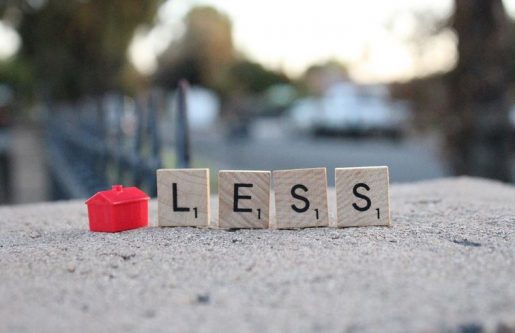 The federal government provided emergency funding for local initiatives through the CARES Act and issued a moratorium on most evictions until the end of January 2021.
Houston's approach has included converting a hotel into a quarantine facility, opening overflow shelters and a testing hotline, funding a respite center with mental healthcare, and launching the Community COVID Housing Program (CCHP). The CCHP, launched in July 2020, aims to house 2,700 individuals through permanent supportive housing and rapid rehousing, and support 2,000 others at risk for losing their homes.
Now, almost a year into the pandemic, it's time to take stock. How has the pandemic impacted people experiencing homelessness? And what has been the effectiveness for policies aimed at protecting this population? We sought to evaluate these questions and summarize the developing body of evidence in a policy brief, "Policies to Protect People Experiencing Homelessness during the COVID-19 Pandemic." This brief discusses the benefits and challenges of enacted policies and outlines areas in need of further study.
For example, there is a strong case for regular facility-wide testing in shelters based on studies showing high rates of asymptomatic cases among shelter residents and staff. Other emerging data seem to support the effectiveness of single-room housing in reducing infections. And numerous case studies have described the successful implementation of medical respite care and telehealth visits – promising interventions that warrant continued innovation and further study.
There is still much on this topic that is not well understood. Data on COVID infections, deaths, and hospitalizations among people experiencing homelessness is still limited and there are few empirical studies of policy effectiveness. Further studies are needed to compare the outcomes of policies in terms of rates of infections and hospitalizations, economic costs, and equity of impacts.
We are in the midst of a difficult winter, with cases surging throughout the country and economic hardship putting many at risk of losing their homes. As the pandemic continues, continued partnerships between researchers, policymakers, and service providers are needed to address the problem of homelessness itself.
-By Jeffrey Wang, M.D. candidate enrolled in the Health Policy Pathway at Baylor College of Medicine