"I Want a Doctor Who Looks Like Me!": Managing Race-Based Patient Requests
The similar-to-me effect is a cognitive bias related to the idea that people have a preference for those that are similar – look, act and think like us.
Drs. April Adams and Jared Rubenstein, both assistant professors at Baylor College of Medicine, are well versed in this topic. In the following Q&A (a preview of what they will discuss at an upcoming Grand Rounds on Oct. 19) they describe the types of questions and conversations they see, provide historical context of the issue and provide action-based ideas on how to respond appropriately to these requests.
Q1. How often do you receive a patient directed request for racially or culturally concordant care, and tell us a bit more about the type of questions and conversations that typically ensue?
Dr. Adams: As an African American woman I have experienced both appropriate and inappropriate requests. I have had patients who requested a Black doctor because of previous experiences in which they felt their care was being guided by their race instead of their clinical issue. On the other hand, I have entered a patient room and been met with responses such as "No offense, but I just don't want a Black person as my doctor." Although the inappropriate requests are far less frequent, they can leave the most lasting effect. Often in exploring the underlying reason for inappropriate requests you find ways to work through some of the misconceptions driving the biased opinions. Also having a supportive team makes these situations more manageable.
Dr. Rubenstein: As a white male, I have not personally faced this issue before. However, I have many colleagues that have and I know this is a pervasive problem in medicine. When these requests come up, the person targeted often feels diminished and marginalized. Bystander colleagues may feel upset, but also unsure of how to respond. My interest in this work stems from the desire to be a better ally and work to create an inclusive workplace.
Q2. You've both researched this issue, can you tell us more about the history of race-based patient requests and how it has changed over time?
Dr. Rubenstein: Race-based patient requests are complex. They certainly may be due to simple bigotry and bias and in this case, they should not be honored. However, there is a growing body of literature  showing that, for minoritized populations, having a clinician of the same race or ethnicity can actually improve health outcomes. In these cases, it would be appropriate to honor the request if possible.
Dr. Adams: Race-based patient requests have to be put into perspective and require open communication between the patient and healthcare team. Accommodating patient requests for culturally sensitive care can improve patient experience and outcomes in underrepresented minority groups. For example, it has been shown that patient-provider race concordance resulted in increased utilization of health services and fewer delays in seeking care, particularly among African American patients. Of course, we must find balance between accommodating patient preference and protecting providers from bigotry.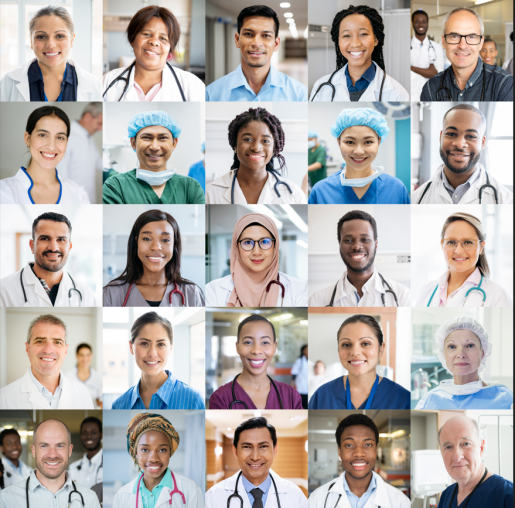 Q3. How should providers respond to race-based patient requests?
Dr. Rubenstein: First, the request should be explored to determine if the request is truly motivated by a desire for racial/cultural concordance. Honoring requests for racial/cultural concordant care is only appropriate when made by people from minoritized groups as there is empirical data to support better outcomes in these cases. Similar requests from majority populations are far more likely to be motivated by racism and bigotry and therefore rarely honored. Such requests can create both logistical and emotional challenges for all members of the clinical team, and should be discussed openly with all involved clinicians. This provides all staff with an opportunity to share their perspectives in a safe space and conveys respect for their professional autonomy.
Dr. Adams: I agree, these requests require open communication to determine the intent of the request.   Additionally, the conversation must include a discussion about the acuity of the clinical need and available staff.
Q4. How is this being taught to medical students and the rest of the healthcare team?
Dr. Adams: New curriculums are being developed to include topics on identifying bias, the importance of diversity, equity and inclusion and becoming an upstander.
Dr. Rubenstein: Our team at Texas Children's is in the process of including topics like these in our communication training for how to be an upstander when facing discrimination in the healthcare setting. While we hope this makes a difference, we've started these trainings recently and don't yet have outcomes data to know if this will be successful.
Want to learn more about this topic? Check out our upcoming Grand Rounds on Oct. 19 at 5 p.m. CT.  View flyer for more details. Register here.
-By Clarice Jacobson, senior business strategy and development associate, Center for Medical Ethics and Health Policy at Baylor College of Medicine