Hispanic Heritage Spotlight: Interview with Dr. Nino Rainusso
From the Labs sat down with Dr. Nino Rainusso, assistant professor of pediatrics – hematology/oncology and a member of the Dan L Duncan Comprehensive Cancer Center at Baylor College of Medicine. Dr. Rainusso shared what inspired him to become a pediatric oncologist, his experience finding a research position in a Baylor lab and something few know about him.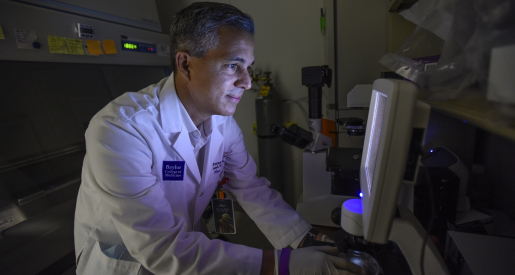 How did the journey that brought you here today start?
I was born and raised in Perú where I attended medical school at Universidad Peruana Cayetano Heredia. Early in my training I realized that if I wanted to better understand the medical conditions of my patients, I had to be involved in biomedical research. I wanted to become a physician-scientist in the field of pediatric neurology. This changed when I met my wife. Her brother had neuroblastoma, a common pediatric cancer that frequently develops in nerves associated with the adrenal glands located on top of the kidneys. When he died of the cancer, my career took a different path. Instead of spending my life as a pediatric neurologist, I became a pediatric oncologist.
During my rotations in medical school, I saw that doctors were exceptionally good at providing medical care for their patients but didn't have time to do research. That motivated me to come to the U.S. where I would have opportunities to continue my career as a physician-scientist.
After I completed my residency in general pediatrics at the University of Illinois at Chicago, I was accepted at Baylor for my fellowship in pediatric oncology. I dove into research in the second and third years. Having many patients with different types of tumors for which the treatment outcome has not significantly changed for the last 30 years meant that there was a wealth of research opportunities. One day, I attended a talk about cancer stem cells that inspired me to apply that approach to pediatric solid tumors.
I joined Dr. Jeff Rosen's lab at Baylor. I liked his lab for its open-minded environment and collaborative atmosphere that many Baylor labs have.
I was not sure about what his response would be when I proposed to work in his group.
He has spent his entire life doing research in breast cancer and I, with little lab experience under my belt, was proposing to do research in osteosarcoma stem cells. Osteosarcoma is the most common bone cancer in children and young adults. I was expecting that he would try to change my mind, but instead he said, "OK, welcome!" I loved it! I am very grateful that I ended up working in Jeff's lab. He has been a wonderful mentor, and I learned a lot working in his group.
What is your main area of research?
When it was time for me to have my own lab, I joined Dr. Jason Yustein's group at Texas Children's Cancer & Hematology Centers. We took a new approach to study osteosarcoma. One limitation of studying this condition is working with cell lines, which do not seem to recapitulate most of the characteristics of tumors in patients.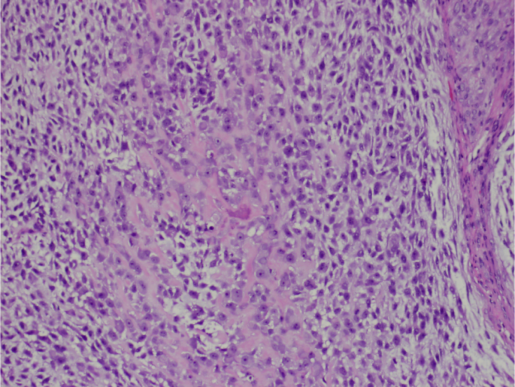 We decided to generate patient-derived tumor xenografts models of pediatric sarcomas where the tissue from a patient's tumor is implanted into immunosuppressed mice. These tumors closely resemble the characteristics of the original tumor allowing to have better understanding of cancer biology and to evaluate novel therapies.
We collaborate with other investigators to test new treatments such us immunotherapy in these xenograft models, which may put us a step closer to bringing more effective therapies to patients. I believe that our research would not be possible without the participation of multiple colleagues at Texas Children's Hospital and the nurturing scientific environment provided by Baylor College of Medicine.
What can institutions and scientists do to further interest in science among Hispanics?
My close friends Alicia and Miguel are superb science teachers in a high school that serves economically disadvantaged communities.
Their schools have many dropouts and one of the reasons seems to be lack of opportunities for students to know what they could become.
Most students, not only Hispanics, are not aware of what scientists do or what a research lab looks like.
One idea could be to sponsor science fairs in these schools and award prizes that also include student tours of Baylor or Texas Children's lab facilities. Students also need to be aware of scholarships they could apply for to pursue a higher education.
Finally, academic institutions and researchers may also participate in school talks to promote a better understanding of science and its direct repercussions in our daily life and to reduce the mistrust in science, which is a growing topic of significant concern.
Tell us something few people know about you
I am a "Star Wars" fan so my office has many items from a galaxy far, far away.
Receive From the Labs via email