How to manage election stress
Believe it or not, Election Day is upon us. While you may be finalizing your plans for the day, it is easy to become overly anxious or stressed as you await the results.
Dr. Eric Storch, professor and vice chair of psychiatry and behavioral sciences and vice chair of psychology at Baylor College of Medicine, shares this advice to help cope with election stress: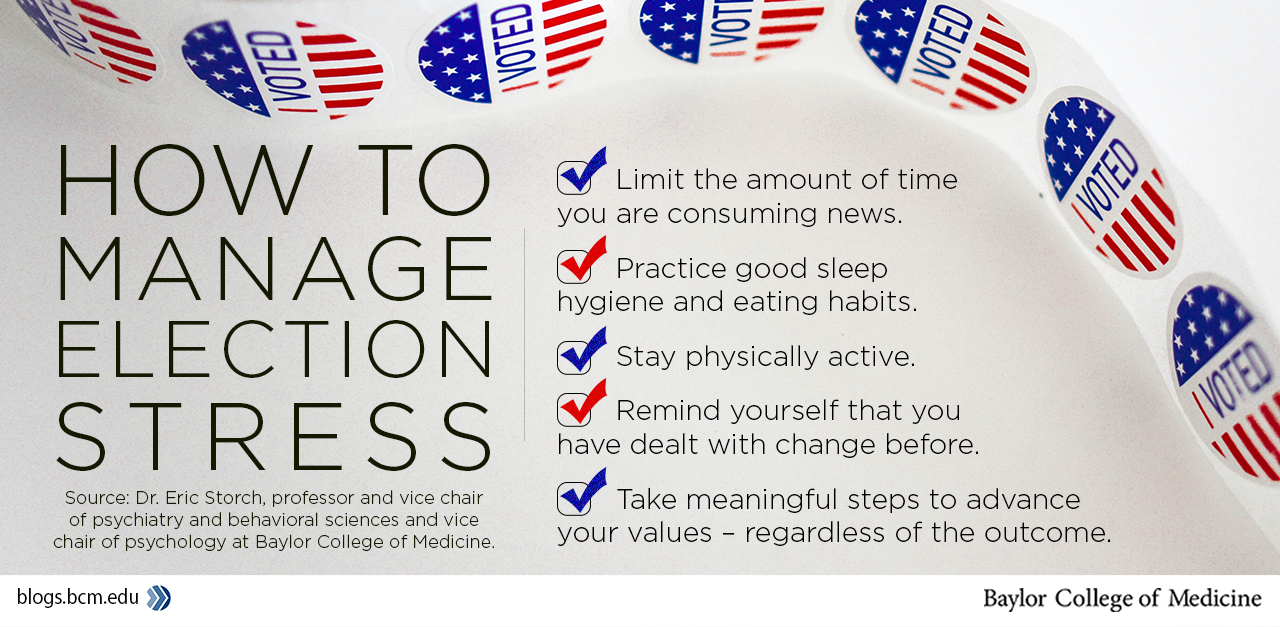 Learn more about the Baylor Psychiatry Clinic or call (713) –798–4857.

Additional Resources
Take care of your mental health this election season
Have election anxiety? You're not alone
-By Andy Phifer and Nicole Blanton