Halloween safety: Tips to celebrate during COVID-19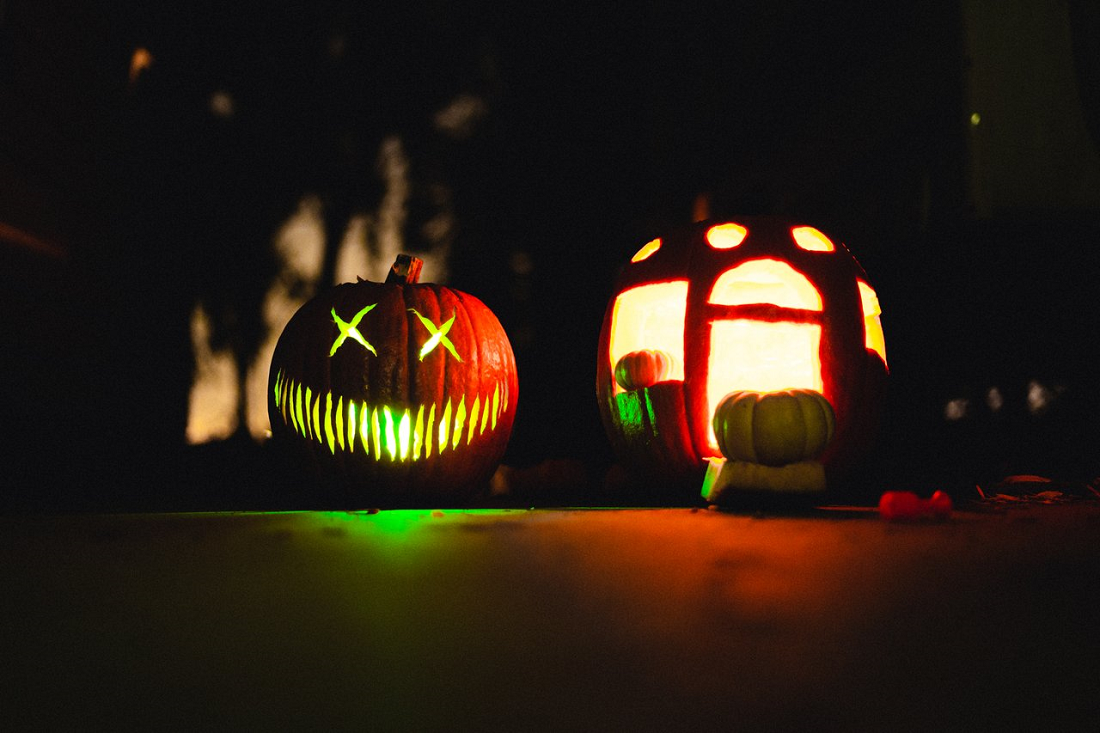 Fall is officially here (even if the Houston weather hasn't quite gotten the memo) and with that comes the excitement of Halloween. While we want children to be able to celebrate and enjoy the occasion, celebrations this year will need to look a little different in the era of COVID-19.
The Centers for Disease Control (CDC) has released guidance to help families celebrate the holidays in a safe and enjoyable way. Trick-or-treating may be a traditional part of Halloween. However, having children go door to door to collect candy is considered a high-risk activity for spreading viruses.
Thankfully, there are many fun and safe activities for your family. Generally speaking, when making plans, the activities at the lowest risk for spreading COVID-19 are ones with small groups that can be held outdoors, where people maintain at least six feet of distance, masks are worn, and good handwashing is practiced.
It's also important to keep an eye on local transmission rates and be willing to alter plans if infection rates begin to spike.
Pumpkin carving
Classic activities like pumpkin carving are low risk, especially when done outdoors and in a small, appropriately distanced group. Follow these tips:
For smaller children, the American Academy of Pediatrics (AAP) recommends painting pumpkins as an alternate activity, and all children should use specialized pumpkin carving tools (rather than knives) to minimize risk of injury.
When illuminating your pumpkins, consider using a flashlight, glowsticks or battery-operated candles.
If you decide to use traditional candles, a votive candle is the safest option, and make sure candles are not left unattended.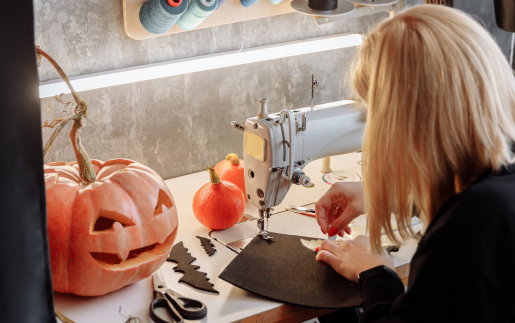 Costume tips and alternative activities
While Halloween parties are a great place to show off your creative costume, they can be high risk, especially when held indoors. Consider these alternatives:
Host a virtual costume contest, or an outdoor "costume parade" where participants are spaced more than six feet apart.
As always, the AAP recommends costumes that are bright and reflective, and avoiding sharp swords or other objects that could cause injury if a child were to fall (all of which is especially important if children are parading through the neighborhood).
While many costumes may include masks, a costume mask is not a substitute for a cloth mask and wearing both simultaneously make it difficult to breathe. Instead, consider allowing children to decorate cloth masks that they can wear as part of their costume, which can also help them safely share their costumes with friends at school if they are attending in person.
While decorations with non-toxic markers and stickers are a safe bet, the AAP recommends against children painting masks, as some paints can contain toxins.
It's never a bad idea to have an alternate costume in case of a leaky diaper or unexpectedly cool weather.
Other possible activities include a family movie night, or a Halloween scavenger hunt with prizes (which can help recapture the thrill of a good trick-or-treating haul). However, if your family is dedicated to trick-or-treating, try to minimize the risk as much as possible by following these tips:
Rather than handing out candy individually, consider spreading out individually wrapped items at the edge of a yard or driveway, so other families can collect treats while safely maintaining social distance and avoiding clustering at doorsteps.
While it's not entirely clear how much risk touching objects poses for transmission of COVID-19, the AAP notes that parents may want to wipe down sealed treats with a sanitizing cloth before allowing children to access them.
Haunted houses are a great way to ensure a spooky Halloween, but the combination of an enclosed space and screaming (which can propel droplets further than usual) is high risk for viral spread. An alternative can be to have an outdoor "haunted forest" in which masked participants travel one way and maintain appropriate distancing.
While it can be tough celebrating during a pandemic, a little planning can ensure your family stays safe and that Halloween is no scarier than usual. Creative solutions may even lead to new family traditions and will surely create a Halloween to remember.
-By Katie Bedard, M.D., resident in internal medicine and pediatrics at Baylor College of Medicine
Additional Resources
Halloween eye contacts: Stay safe with these tips
Don't let pandemic fatigue lead to a scary outcome this Halloween