Halloween eye contacts: Stay safe with these tips
Novelty eye contacts could be the finishing touches to your ghoulish Halloween costume. But before you don those "purrfect" cat eyes or transform into a frightening vampire, it's important to properly care for your contact lenses.
Dr. Christina Weng, an ophthalmologist at Baylor College of Medicine, shares these tips to help prevent eye damage.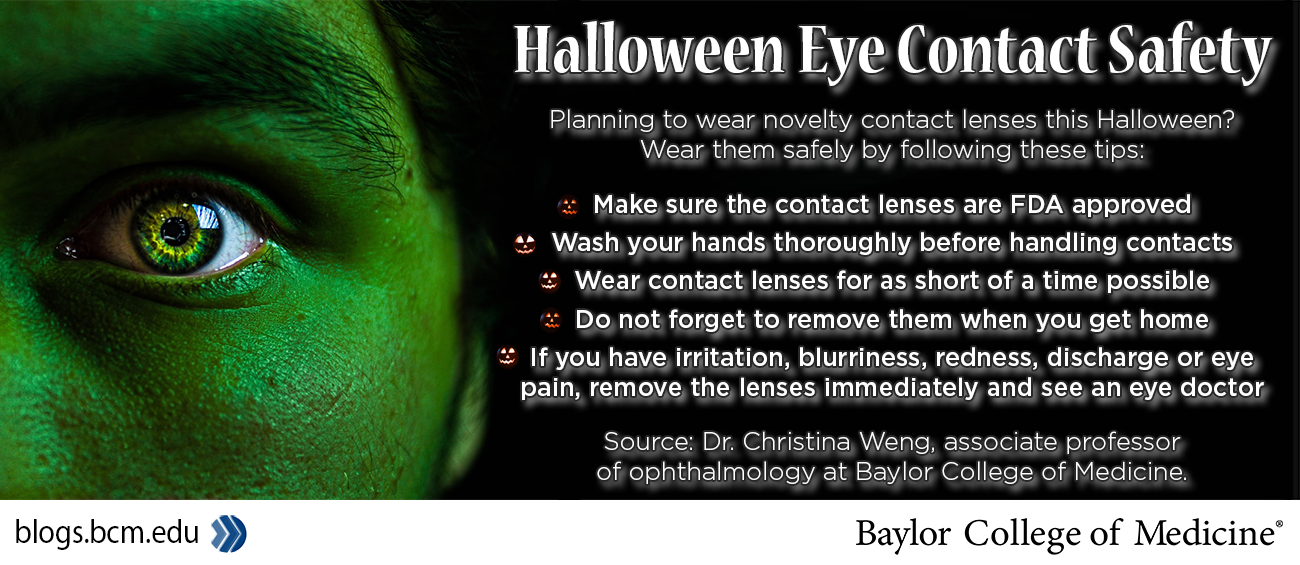 Additional Resources
Learn more about the Alkek Eye Center at Baylor or call (713) 798-6100.
Visit the FDA site for more information on novelty eye contact safety.
-By Andy Phifer and Nicole Blanton