Social Determinants Digest: Promoting health equity through research
Editor's note: This is the first in a series of Policywise posts exploring research and how where individuals live, work, and play interacts with health, quality-of-life, and risks.
Research is in part about imagining the impossible. While there's no crystal ball to tell exactly where, when and how research can have an impact, studies are designed with the intent to examine the right people, in the right place, at the right time.
Yet, we know this ideal is flawed. Systematic racism is embedded within some research – both in the diseases and patients studied and the researchers/investigators who get funded.
As a society, we need to better address health disparities directly in research and we need to do it now. This change must take place in various ways and here are two places to start: the language we use and the design of the study.
In this month's Social Determinants Digest, we look at how to define social determinants of health and compare two pieces of literature with the goal of understanding how research can better consider sociological constructs and help change public perceptions.
Talking the talk
The academic community has been increasingly talking about social determinants of health, typically without forming distinctions between social determinants of health, social risk factors, and social needs.
A recent Health Affairs blog post goes into detail about avoiding using the term "social determinants of health (SDOH)" to mean "social risk factors" (adverse social conditions associated with poor health).
Specifically, SDOH should only refer to communitywide intervention(s) that address the root causes and conditions. On the other hand, social risk factors and social needs should look to impact individual's conditions and unmet needs.
For example, SDOH would look to improve economic stability through efforts such as federal nutrition programs. Social risk factors would focus on food and housing insecurity with the goal of implementing improvements through efforts like screening tools. Social needs would focus more directly on food and housing needs and collaboration with community-based organizations that can provide resources.
The takeaway: Not distinguishing between these terms can cause a disconnect in important partnerships and conversations about how to improve health and reduce disparities. It's important to define projects and scopes in a way that people (those impacted and also those needed to implement policy change) understand so that it can have the desired outcome.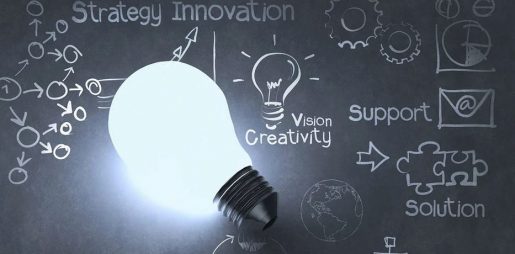 Delving into the data
Let's turn our attention to two pieces of literature that focus more explicitly on research. The first is a study in JAMA Internal Medicine that compares the health of U.S. adults aged 55 to 64 years with the health of their peers in England by looking at 16 health outcomes.
The findings suggest that the gap in health between lower-income vs. higher-income adults is substantial and significantly larger in the U.S. than England for most health outcomes reviewed. In addition, lower-income adults in the U.S. appear to have poorer health compared with lower income adults in England.
This is an important finding, but the study notably does not investigate the extent and pattern of the influence of social risk factors (i.e. does not specifically address racial health disparities). This begs the question about whether the analysis of public health survey data often leaves important questions unaddressed. What are the positives and negatives of using large surveys to learn about relationships between health and social factors at the population level?
In a different vein, Alfred Young writes in a special publication of Health Equity by National Academy of Medicine in a very different tone (no graphs or charts). The piece notes a connection between poverty and how the character assassination of Black males can have consequences for research.
Young highlights character assassination as false or indicting portrayals of a person or group in order to encourage dislike or distrust (i.e. portrayals of black males as hostile, aggressive, and incapable of self-regulating behavior (e.g., "troublemaker," "predator"). This leads to outcomes such as extreme surveillance, critical judgment, brutalization and humiliation.
He also highlights trauma as a focus on the psychological, physiological, and sociological effects of living in a world shaped by character assassination (e.g. role in adoption of vulgar/rugged masculinities, stultification of agency).
Young then calls for a new agenda in public health research that broadens the scope of understanding what is at stake for African American males. This requires documenting and interpreting the effects of basic, everyday living (e.g., interactions with police, schooling, employment).
It requires being open and accepting of Black males as vulnerable and capturing this complexity. We need to explore and advance new notions of healthy, black masculinity and look for ways to challenge and change the public imagination.
The takeaway: Both of these pieces reinforce the need to better incorporate community engagement into research. This is especially true for black men – we need to consider what lived experiences are like and include diverse individuals as equal partners in research and discovery to get to better outcomes and interventions.
These two issues (language and lived experience) are only a part of the problem. But, as a research community, we can do better to incorporate these principles into our work and have these conversations to begin to further advance equity in research.
-By Clarice Jacobson, senior business strategy and development associate in the Center for Medical Ethics and Health Policy at Baylor College of Medicine