Global HOPE provides infrastructure for improving pediatric cancer care in Africa
Since Burkitt lymphoma was initially described in Uganda in the 1960s, it has emerged as the most common pediatric cancer in equatorial Sub-Saharan Africa and the most common pediatric non-Hodgkin lymphoma worldwide.
In the early years, survival rates were slim. After decades of improvements in treatment options, today, the cure rate for Burkitt lymphoma exceeds 90% in high-income countries like the U.S. and those in Western Europe. But the prognosis is dramatically worse in low-income countries in Africa, with survival rates estimated at less than 30%.
Doctors at Baylor College of Medicine, Texas Children's Cancer and Hematology Centers, and Texas Children's Global HOPE (Hematology-Oncology Pediatric Excellence) Program are working to improve those odds. They have been caring for children with endemic Burkitt lymphoma in Malawi and Uganda, striving to improve survival rates.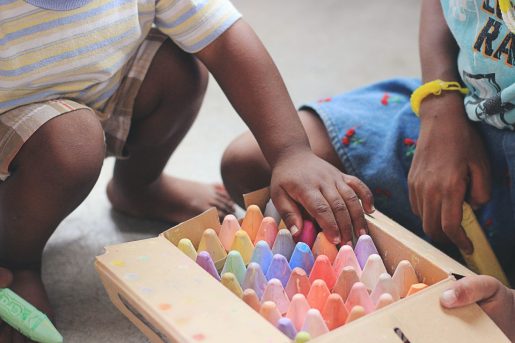 They recently reviewed their own experience in addition to published work from decades of Burkitt lymphoma studies to identify the barriers to improving cure rates in low-income countries in Africa and proposed strategies to improve the therapeutic approach. Their analysis is published in the journal Blood Advances.
"There has been so much work in improving the outcomes of children with this disease," said Dr. Nmazuo Ozuah, study author and assistant professor of pediatrics – hematology and oncology at Baylor. "However, the place where the disease originated has lagged behind and continued to suffer. There hasn't been much improvement in outcomes in Africa for over 50 years, and that is a huge injustice."
Overcoming treatment barriers
There are several barriers that contribute to health inequities and lower survival rates of patients in Africa. First, limited access to medical care means that most patients delay seeing a doctor and getting a diagnosis. Even when patients are able to see a doctor, staff at rural clinics might not be trained to recognize the symptoms as cancer.
The research found that the type of treatment patients receive dramatically impacts the cure rates. In Sub-Saharan Africa, patients have historically received low dose chemotherapy, which may help achieve initial remission, but ultimately has proven not to be a long-term curative option. Meanwhile, research in high-income countries has found that high-dose chemotherapy regimens can be extremely effective in achieving high long-term survival rates.
But delivery of intensive high-dose chemotherapy to patients in Sub-Saharan Africa is fraught with risk for life-threatening toxicities in settings where resources to provide adequate supportive care are extremely limited.
"What's essential to achieve cure is the ability to safely deliver higher dose chemotherapy," said Dr. Carl Allen, study author, professor of pediatrics – hematology and oncology at Baylor, co-director of Histiocytosis and Lymphoma Programs at Texas Children's and director of research at Global HOPE. "That's dependent on the capacity to support this kind of therapy. We're not discovering a magic cure. We're just trying to implement treatments that we already know are effective."
Improving infrastructure and community awareness
After reviewing decades of published experiences from sub-Saharan Africa as well as the United States and Europe, the Baylor researchers found that higher doses of chemotherapy can be effective in low-income countries as long as the regimen is tailored to the level of supportive care available.
"In many ways, all things boil down to poverty and the health inequities derived from it," said Dr. Nader Kim El-Mallawany, study author and assistant professor of pediatrics – hematology and oncology at Baylor. "It's not as easy as taking the chemotherapy regimens that we use in the U.S. and giving them to children in Malawi. The overall infrastructure for child health has to be improved as well."
Global HOPE is working on the ground to address these barriers to care in Africa by forming bonds with communities, hospitals and local governments. They are working to train pediatric oncologists, nurses and pharmacologists in Africa so more healthcare providers have expertise in diagnosing and treating pediatric cancer.
"We are creating educational awareness that early recognition of this disease can help save lives," Ozuah said. "We are partnering with the Ministries of Health to make sure these patients are brought to our team."
"Burkitt lymphoma highlights an unacceptable inequity that Global HOPE is trying to address," Allen said. "The solution isn't one drug or one pill, but a comprehensive approach to building capacity for care, expertise in specialized healthcare and community relationships."
The team notes that low-income countries in Africa and around the world face many medical challenges—from communicable diseases such as malaria, HIV and pneumonia tuberculosis to non-communicable diseases such as severe malnutrition. The Global HOPE team has added cancer to the list of priorities.
"Burkitt lymphoma is curable, and we feel that there is a moral imperative to make cures possible to children in Africa," El-Mallawany said. "There continues to be countless basic medical issues that need to be addressed to improve overall child health. As pediatric oncologists, we would like to address curable diseases such as childhood cancer alongside the myriad of other afflictions that contribute to the grave disparities in child mortality across the globe."
Read more about Global HOPE's mission.
-By Molly Chiu