Image of the Month: Oligodendrocytes
Oligodendrocytes are key to maintaining rapid and precise transmission of nerve signals in the body. These cells produce myelin and assemble it into sheaths around nerves by following a series of steps whose regulation is not well understood.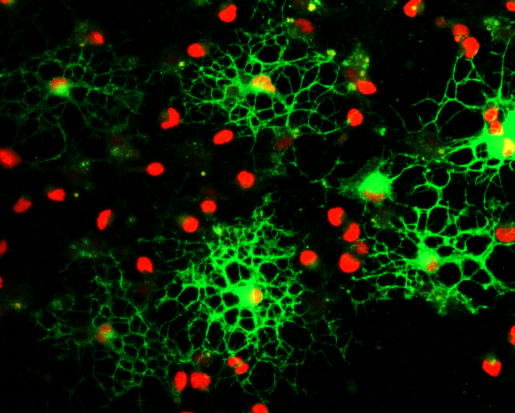 Damaging or losing myelin sheaths is associated with disturbed neural connections. For instance, myelin loss is typically seen in several neurological diseases in adults (such as multiple sclerosis), as well as in infants (cerebral palsy, for instance), and is common after injury. Understanding how to restore the integrity of myelin sheaths might help in the treatment of these conditions, and recent work in Dr. Hyun Kyoung Lee's laboratory may be a step forward in that direction.
Lee's laboratory has identified the Daam2-VHL-Need4 pathway as a novel regulator of oligodendrocyte differentiation. The findings offer the exciting possibility of therapeutically targeting this pathway to repair and regenerate damaged myelin after an injury or in patients with myelin-associated neurological disorders.
Read the paper here and an article in From the Labs, here.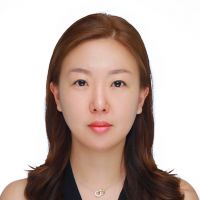 Dr. Hyun Kyoung Lee is assistant professor of pediatrics at Baylor College of Medicine and the Jan and Dan Duncan Neurological Research Institute at Texas Children's Hospital. She also is a member of Baylor's Dan L Duncan Comprehensive Cancer Center.
Receive From the Labs via email