Image of the Month: E. coli bacteria growing on mini-guts
Infectious microorganisms, including disease-causing E. coli bacteria (pink) shown in the image, cause a third of all deaths world-wide. The laboratory of Dr. Antonio Maresso at Baylor College of Medicine has accepted the challenges of some of Earth's most deadly and infectious bacteria that cause human disease, including antibiotic-resistant bacteria.
The Maresso team applies all major investigative fields, including genetics, cell biology and biochemistry, to understand how these microorganisms cause disease and develop next-generation antimicrobials, vaccines and prophylactics to combat these ever present human threats.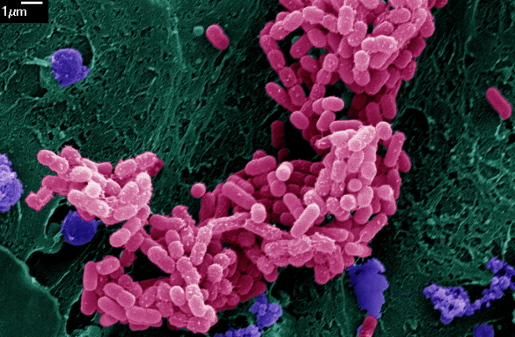 Tailor Labs, Tailored Antibacterials and Innovative Laboratories for phage (Φ) Research, is a Baylor initiative founded by the Maresso lab. Its goal is to empower clinicians by delivering personalized and effective treatments for challenging antibiotic-resistant bacterial infections.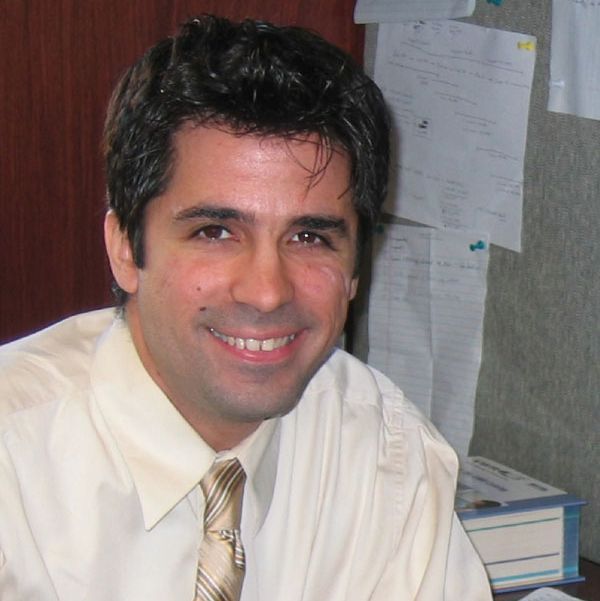 Dr. Anthony Maresso is associate professor of molecular virology and microbiology at Baylor.
Receive From the Labs via email