Goodbye, Munawar uncle: Grief during COVID-19
Editor's note: This blog post is part of an ongoing series of Progress Notes posts featuring students reflecting on the impact of the COVID-19 pandemic.
My uncle passed away from COVID-19 on April 10, 2020. His death left my family breathless. Four weeks ago, he was admitted to the hospital in England with COVID-19, and while my family worried, I clung with hope to the 98-99% survival rate for his 40-50-year-old age bracket.
When that sad message stumbled into our WhatsApp group filled with family members in England, America, Norway, and Pakistan, grief poured in, one typed message at a time. My Munawar uncle had passed away.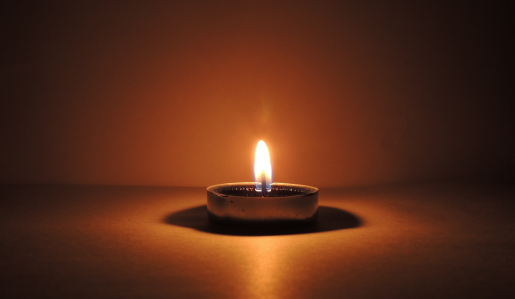 How am I supposed to describe him? How do I describe the immigrant who fled his persecution in his motherland, seeking a better life in England? How do I describe the man – a teacher by trade – whose bedside manner and empathy carried a gentle warmth that us soon-to-be doctors can only aspire to reach?
Words and clichés feel too static to describe the fullness of who he was or the emptiness he's left behind.
As the COVID-19 pandemic has escalated, we've had to rebel against our instinct to come together around my uncle's immediate family in England to act as an umbrella during this storm. COVID forces us to express our grief in ways that feel subpar. Following my uncle's death, we endured a hard conversation about how to undertake the communal grieving process.

Could my father, beside himself at having lost a childhood friend, drive to his cousin's house and come back without the fear of spreading the virus? Or could he share a ride with his cousin and live in isolation upon his return?
Both options felt less than ideal. The COVID-19 era forces us to put grief on hold, to put holding loved ones as we cry on hold, to put sharing our love for our uncle on hold.
In my uncle's case, there won't be a family gathering at homes near his. There won't be a deluge of food, drinks, and hugs for his wife and his daughter. There won't be a funeral prayer, the Janazah, at the masjid he prayed in for over 20 years. I worry for my cousin and my aunt, trapped in their home in isolation and grief. I worry for their anguish at not having seen my uncle in the two weeks prior to his death due to contact precautions.
I am sure others echo this grief, distorted by isolation. In the past week, I've heard some similar stories from other friends. The conversations always have an unwanted attendee, COVID-19. None of us are able to go home or visit our relatives' homes, and so we grieve together as best we can, via Zoom, Skype, or phone. We urge our family members to stay home and not to go perform the last rites that their cultures ask of them.
In some sense, I write this piece for anyone who has gone through something similar. Maybe you, like me, feel a new depth to COVID's impact on our lives. Maybe you, like me, feel the world's grief a little more personally. Be resilient. Reach out with a determined voice to your loved ones to make up for up your inability to be fully present.
It's hard to know how this grief will materialize when it eventually becomes possible to gather together in person again. But there is a tomorrow where you will be present. Plan for that.
-By Tahir Hafeez Malik, third-year medical student at Baylor College of Medicine