Why I became a medical student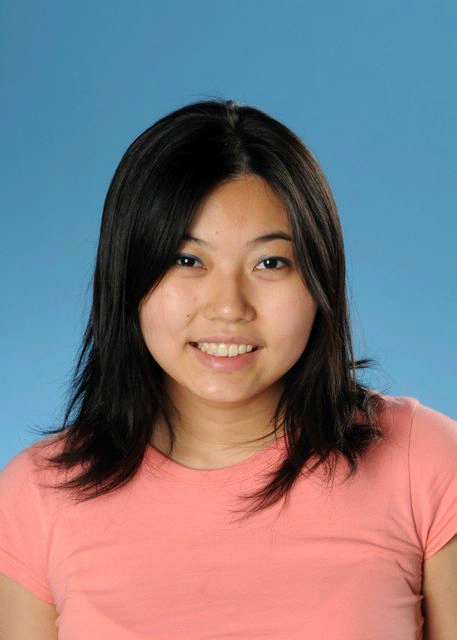 By Lucy Zhu, MS2
Many people have various reasons for going to med school.
"I come from a dynasty of doctors. So it seemed right."
"I want to help people."
"I am fascinated by science in the human body."
"I had x experience with y condition and as a result was very affected by the experience."
"My a relative got b condition and I was really moved by what the doctor could do."
Then, of course, there are those "less-than-noble" yet no-doubt true reasons that people state.
"My parents wanted me to be a doctor."
"I did it for the money."
"Chicks dig doctors."
And so on.
What about me?
Truthfully, it is a myriad of reasons.
I don't exactly come from a lineage of doctors, but my aunt is a pharmacist. So partially that?
I do want to help people. But honestly, with just this statement, I could've chosen a number of fields. Any field that helps human beings, in fact. From A to Z. From an astronaut to a baker to a youth counselor or Zydeco researcher.
I am definitely fascinated by science. I feel that it is one of the wonders that God has given us – to help us better appreciate the work He has undertaken and laid out. Science is a beautiful language that speaks to the reasons of why things happen the way they do. And to apply it to something as pertinent as the very vessels we ourselves inhabit? How beautiful.
I did have a lot of experiences myself through the healthcare world. All of my surgeries; all of the questions and quests I've encountered, allopathic medicine vs traditional Chinese medicine, the technologies that allowed me to keep my acne down and breathe when I nearly died as a child. And so on.
Of course, these experiences don't just affect me. The antibiotics that saved my mother that fateful night, New Year's Eve all those years ago. The prostaglandins and incubator that nurtured my emaciated brother when he was born extremely prematurely. The cataract surgeries that cured my professor's blindness. The psychiatric therapy that helped my colleague's depression. And so on.
They all seem like noble qualities. But I am also human, and yes, I wanted to become a doctor also for other reasons. As the daughter of first-generation immigrants, I grew up in a harsh world (at least in terms of first-world problems). A harsh world where I would always (no matter what) be judged by my ethnicity and my actions. That every action I took would be highly scrutinized by my community and colleagues. I wanted to make my community proud. My mother sacrificed her own career for many years so that she could make sure I received both a proper education, in- and outside-of school. My father would spend lots of hours drilling me on math problems and sending me to SAT prep classes when he could've been playing basketball or fishing instead. My parents sacrificed their hard-earned salaries (especially in this harsh world that they had to immigrate to, re-learning language and culture) so that I could participate in more extracurricular activities and have a fulfilling childhood. They spent money so that I could eat nutritious food rather than subsist on cheap fast food.
The African saying goes, "it takes a village to raise a child." After my high school awarded me with scholarships and accolades, and after my parents sacrificed all that they did, I wanted to make them proud. I wanted them to see that their investment paid off. I wanted to make sure of it. (At least as much as I could.) But how?
Becoming a doctor would fulfill all of these things. Of course. It would allow me to indulge my fascination of medical science. It would allow me to give back to a field that had given me and my loved ones so much. It would provide me with a steady, reliable source of income (as long as I didn't mess up) and allow me to fulfill a high purpose that echoes to the core of what is mankind.
So I chose it.
Bottom line, there is no single reason as to why I chose to pursue medicine. Maybe other people have single reasons. Honestly, though, it is a complex amalgamation of all and even more.