Combating cynicism during the COVID-19 pandemic
Editor's note: This blog post is the first in an ongoing series of Progress Notes posts featuring students reflecting on the impact of the novel coronavirus (COVID-19) pandemic.
I was nine years old when 9/11 happened. I recall being utterly confused and not fully appreciating the gravity of the situation as a friend's mom picked us up from school. I remember walking into the house and my dad frantically ushering me into the car.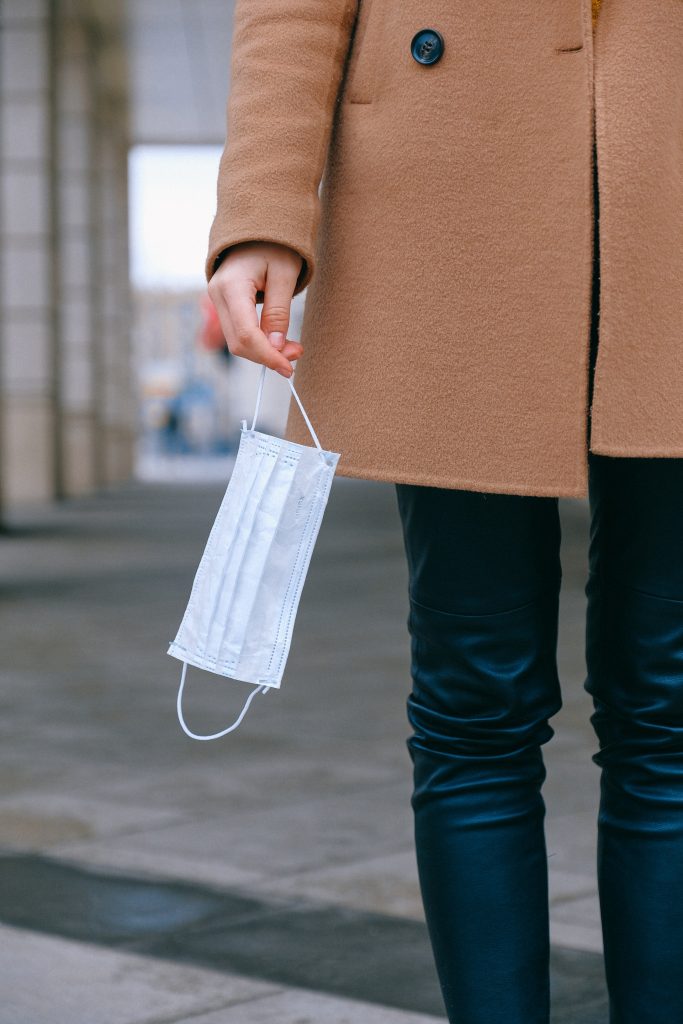 "Something really, really bad happened. Come on, we have to go give blood!"
I can still picture us pulling up to the donation center and discovering an enormous line of people snaking out the door, along the wall, and around the corner of the building. We ended up being turned away because so many citizens were moved to help in any way they could in a time of crisis.
Whenever I feel helpless and small in the face of a large-scale conflict or tectonic shift in the world, I remember those everyday heroes, the proverbial "helpers" that Mr. Rogers directed us toward, lined up silently outside the donation center, waiting to play their part.
I feel that same sense of powerlessness and dread during our current generation-defining moment, the COVID-19 pandemic. I know I am not alone. What can we do as individuals against an invisible, indiscriminate scourge that has brought the world to its knees, crippled the global economy, and changed thousands of lives with no sign of losing steam?
It's easy to fall into cynicism. But this makes it all the more important that we stick together (figuratively, of course) and drown out the negativity with action, compassion, and education.
Like many of you, I've been pondering and reading about ways we can combat restlessness and contribute as individuals to our communities, and here are a few simple thoughts:
Stay home as much as possible, wash your hands religiously, and observe appropriate social distancing. Educate your family members and friends on the concept of "flattening the curve" and hold them accountable.
Order take-out from local restaurants, particularly those that are family-run businesses. With the moratorium on dine-in services, disruption in regional supply chains, and dramatic drop in demand, we are the only lifeline for many of our favorite businesses.
Donate blood. With countless drives cancelled across the country, we are facing the prospect of a severe blood shortage in coming weeks. It's easy and your body will make more of it, I promise.
Donate to your local food bank. The unemployment rate is expected to skyrocket and a large number of children rely on school lunch for sustenance.
Tutor children virtually. Lack of formal education and structure for an extended period of time is detrimental to childhood development. Some of my incredible and inspiring teacher friends haven't let school closures get in the way of their mission.
Offer to grocery shop or deliver food to your elderly or susceptible friends and neighbors. Babysit, pet sit, or run errands for the healthcare workers in your life to lighten their load, if only a little.
Vote. Less of an immediate lever, but of grave importance in preparation for our next crisis.
Last but certainly not least, check in on one other. Call or text your grandparents, your colleagues, your neighbors, health professionals, grocery store workers, or first responders in your life. Social distancing does not equal emotional distancing. This is a traumatic time for all whether we perceive it acutely or not, and attending to each other's mental health is essential, now and always.
This crisis, like all others, will pass and life will eventually return to some semblance of normal, but there is much work to be done during and after the impending peak. Every outbreak or tragedy brings into sharp relief the indispensable maxim that we should care about one another and that our duty and obligation extends beyond our immediate circle.
Hopefully, this experience will leave behind a keener sense of solidarity and fellow feeling. It will take all of us to help stem the tide and pick up the pieces. Let's all play our part.
-By Ritodhi Chatterjee, third-year medical student at Baylor College of Medicine