BioEd Online resources engage K-12 students in STEM education at home
As students across the United States remain home to prevent the spread of COVID-19, many caregivers and teachers are wondering how they can support students' education outside of the classroom.
The Center for Educational Outreach at Baylor College of Medicine offers a simple way for students in grades K-12 to learn about health and science at home. BioEd Online is an educational website that features online learning resources, including videos and activities in science, technology, engineering and mathematics (STEM).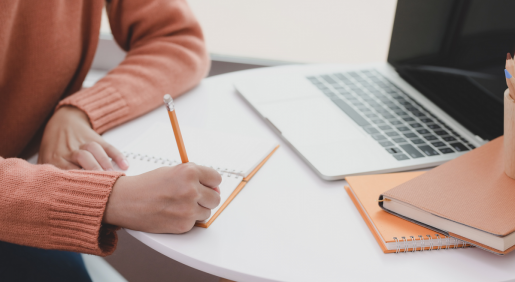 "Now more than ever we see the value of science and health literacy and the importance of students having a background in all of the STEM fields," said Dr. Nancy Moreno, associate provost of faculty development and institutional research at Baylor. "By working with family members at home, students can expand their science learning, become informed citizens and maybe even develop new career interests.
Moreno says a special section on the website has been created for parents and students who are currently homeschooling. The new section highlights the following lessons and activities for all grade levels that are readily available to teach and study online:
Science magazines that explore topics like environmental health and how the brain works
Storybooks for elementary students that teach science in a fictionalized and fun way
Videos on science-related topics and presentations given by Baylor researchers and physicians
Classroom and content slides for teachers or parents to download and use at home
Hands-on activities that are scientifically accurate and interactive
Although it may seem intimidating to conduct science experiments at home, Moreno says BioEd features activities that use basic household materials to teach students about science and the human body. For example, one activity illustrates why the cerebrum in the brain is wrinkled – and all it requires is a ruler and newspaper.
"The new section for BioEd will bring together activities that are particularly appropriate for teaching at home."
Other resources related to engineering and physical science are also available. For example, the Center for Educational Outreach has partnered with Hess Toy Truck  to create downloadable teacher guides that can be used with toy trucks or cars to teach the basics of force, motion and speed.
As students practice social distancing and proper handwashing, BioEd Online offers further teachings on how coronavirus is affecting the world through presentations on infectious diseases and an introduction to viruses.
"It is important to build basic understanding of microorganisms, the body's defense mechanisms and the health of populations in general," Moreno said. "There are resources on BioEd Online that can help families learn those concepts together."
BioEd Online also offers a coronavirus information page that features guidelines from the CDC, prevention tips and additional resources.
-By Kaylee Dusang