Throwback Thursday: Vintage Baylor
On July 12, 1943, Baylor College of Medicine officially moved to Houston. The first classes were held in the old Sears Roebuck warehouse. Four years later, Baylor moved to the Roy and Lillie Cullen building and has been there ever since.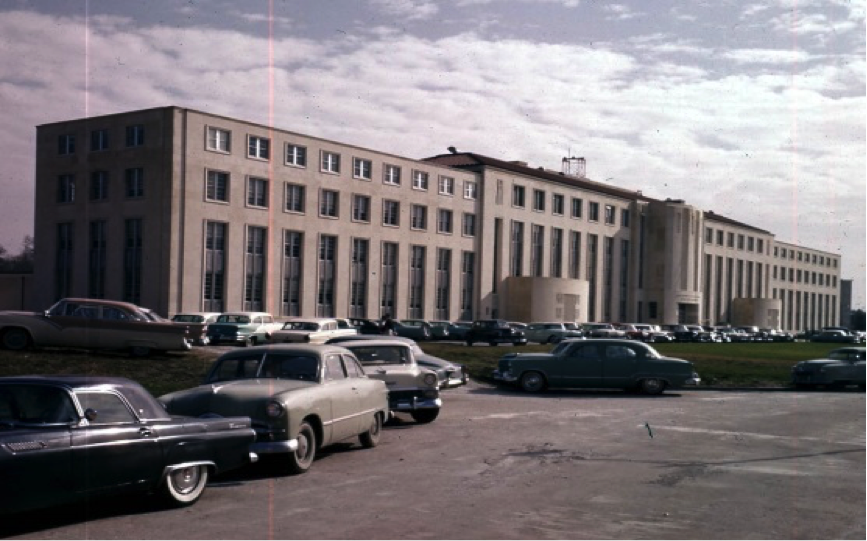 This 1950s photo, courtesy of the Baylor College of Medicine Archives, captures the parking lot of the Cullen building filled with what we would now call vintage cars. Read more about Baylor's history.
-By Nicole Blanton