From my perspective: Dr. Jeremy Schraw shares his experiences during postdoctoral training
From the Labs interviewed Dr. Jeremy Schraw to learn about his experiences during his postdoctoral training at Baylor College of Medicine and Texas Children's Hospital. He reminisced about how he took on the challenge of learning a completely new set of skills to conduct his postdoctoral work, the obstacles and rewards he found along the way and his plans for the future.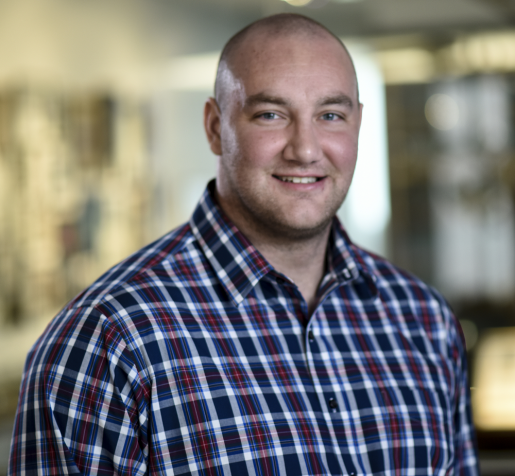 FTL: What led you to choose this area of research for your postdoctoral work and specifically the lab you are in at Baylor?
JS: I actually met the principal investigator of my current lab, Dr. Michael Scheurer, while I was doing my doctoral work. So I was aware of the research he and others were conducting in childhood cancer epidemiology when I was searching for a postdoctoral position. Fortunately, the Section of Epidemiology and Population Sciences in the Department of Medicine also had a great CPRIT-funded postdoctoral training grant at the time, so I knew it was the right opportunity.
FTL: When you are talking with people outside of the research field, how do you explain your work and its importance?
JS: I actually work on a few different projects, which are all united under the theme of pediatric diseases. I generally tell non-technical people that my research tries to identify early life risk factors for childhood cancer, particularly birth defects and early-life nutrition factors. I also look for biological indicators that can help identify children with high-risk disease.
FTL: Were there specific techniques you had to master for this work? If so, what resources at Baylor did you draw on to learn these?
JS: I've learned several new techniques during my postdoctoral fellowship. Currently, I work mostly with metabolomic and genomic data, which I had not done during my doctoral work. Being at Baylor was a big advantage because there is so much expertise here in these areas that I had great opportunities to learn to analyze these types of data. Having a multidisciplinary mentoring team that included faculty in each area was an important asset, as was being in the Post–Graduate Training in Integrative Cancer Epidemiology. My mentors and the program principal investigator, Dr. Margaret R. Spitz, were very supportive in letting me attend courses and workshops to help learn these techniques.
FTL: Are there any moments from your work on this project that particularly stand out either as an exciting discovery or a specific challenge/road block you had to overcome?
JS: The thing that stands out most to me about this project is how multidisciplinary it was. I was especially excited to see the results of my research translated into potential drug targets by our collaborators and to be able to present these data as part of our recently published paper.
Working as part of a team like this was very rewarding and helped me see how research might have a positive impact in patients."
Our use of metabolomics to identify prognostic biomarkers is something that hasn't been done before in children with acute lymphoblastic leukemia (ALL). It's also exciting to see that this technique can help us understand treatment response and identify drug targets.
There were also some challenges we had to overcome. As I mentioned above, I hadn't worked with this type of high-dimensional data before. We measured about 1,000 metabolites in each patient, and we needed to somehow distill this down to a small set that would tell us something about the biology of ALL and predict treatment response. Then, we had to replicate those results in a second cohort of patients. None of that was straightforward, but it was very rewarding to see our results replicate in the second cohort and see the results of the drug sensitivity screens.
FTL: How has being at Baylor helped you overcome obstacles during your time as a postdoc?
JS: My principal investigator, and, in fact, everyone else I work with, has been very supportive of me pursuing opportunities to develop the skills I need. The Integrative Cancer Epidemiology fellowship also deserves another plug here, because it was definitely structured with the trainee in mind and encouraged me to develop and widen my skillset. Even though I've been at Baylor for close to three years now, I'm still consistently amazed by the breadth and complexity of the science that gets done here. You can always find a willing collaborator with the right expertise.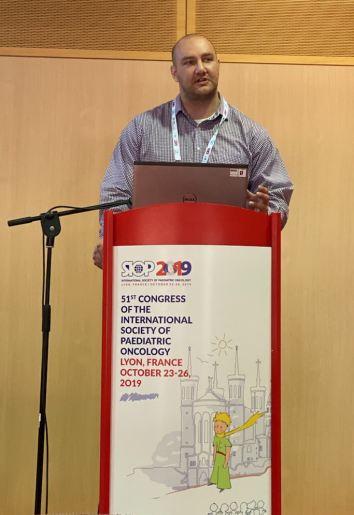 FTL: Has being at Baylor opened unexpected possibilities for your professional development?
JS: Definitely. I had actually proposed a few projects I might work on during my postdoc at the time I interviewed here. While I was able to move some of those forward, I also had the chance to work on projects I did not anticipate and collaborated with a number of clinicians, basic and translation scientists and geneticists. My two most recent first-author publications both come from projects that I wasn't even aware were happening when I applied for my current position. Needless to say, these have been great learning opportunities.
FTL: What are your future career plans and how did working on this project contribute to your goals?
JS: I want to establish myself as an independent molecular epidemiologist who uses metabolomics and genomics to understand pediatric cancer risk and prognosis. I'm hoping to do this in an academic setting, hopefully at Baylor. I'm continuing to publish results from studies like this one and pursuing different early career funding opportunities to build a track record.
FTL: What are your favorite things to do outside the lab? Has living in the Houston area helped you enjoy those activities?
JS: I stay active. I competed in powerlifting, strongman and Highland games for about six years before my postdoc, and I still train pretty intensively. I appreciate that I have a good work-life balance and live near the Medical Center. I can walk or bike to work instead of sitting in traffic for an hour or more. I've been able to keep up my training and nutrition.
FTL: Would you like to add anything else?
JS: I think our use of metabolomics for this purpose is something that's new in the field of ALL, and this study highlights how easy being at Baylor makes it to do novel team science. I appreciate how supportive and collaborative my mentors and co-workers have been, and I'm excited to see that both of my major postdoctoral projects have produced publications this year.
Read all the details of Dr. Schraw's work on the use of metabolomics to predict poor treatment outcomes in ALL in the journal EBioMedicine and in From the Labs.
Baylor College of Medicine offers a variety of advanced training programs. For more information, visit this website.
Receive From the Labs via email