In 2014, millions of Americans participated in the ALS Ice Bucket Challenge, which helped to raise awareness for the disease. Five years later, researchers are still working to find a cure.
Amyotrophic lateral sclerosis, or ALS, is a neurodegenerative disease that causes progressive degeneration of motor neurons leading to weakness and loss of muscle mass, including the muscles involved in breathing, swallowing, and in the arms and legs.
Drs. Lydia Sharp and James Orengo, neurologists at Baylor College of Medicine, share what you should know about the disease.
Q: What are the symptoms of ALS?
Sharp: The symptoms of ALS include muscle weakness, muscle loss, muscle cramping and twitching, which can impair the use of the legs and arms. Individuals may also experience trouble swallowing, difficulty speaking, and difficulty breathing.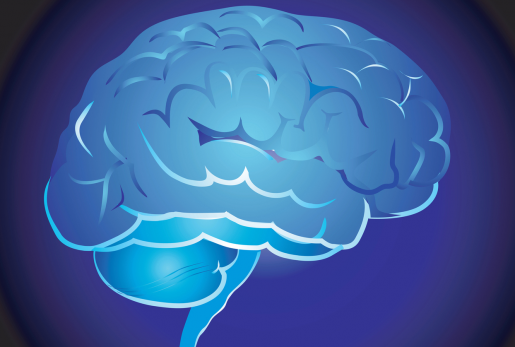 Q: Do we know how or why people develop ALS?
Orengo: About 90% of individuals with ALS have no known cause for the development of disease, while the other 10% typically have a gene mutation that runs in families.
Unfortunately, there is currently no cure for ALS. However, there are two FDA-approved drugs that modestly slow the progression of the disease. There are also several research studies underway in animal models to cure some of the genetic forms of ALS.
Life expectancy varies quite a bit – from as little as six months to over 20 years from the time of diagnosis. On average, the life expectancy is between two to five years from the onset of symptoms. 
Q: How can quality of life can be improved for patients with ALS?
Sharp: ALS patients can benefit from multidisciplinary care, which includes a physical, occupational, and speech therapist, pulmonologist, respiratory therapist, dietitian, neuropsychologist, and a neurologist. The goal is to treat symptoms and provide adaptive devices as needed in order to maximize the patient's quality of life.
Q: What can friends and family members do to support loved ones with ALS?
Orengo: Individuals with ALS require a lot of support both physically and emotionally. Caregiver burnout is an important issue. In addition to being there for family members with ALS, caregivers also need to take time out to ensure their own wellbeing. Caregivers should also try to promote a rich social life for individuals with ALS.
Q: Can you tell us about the Greater Houston ALS walk?
Orengo: The Walk to Defeat ALS – Houston, which takes place on Saturday, Oct. 26, is organized by the Texas Chapter of the ALS Association. This annual event is focused on raising funds for innovative research towards a treatment and cure for ALS. Baylor has its own team, which is led by Dr. Sharp. In addition, Drs. Michelle York, Annise Wilson, and I are part of the team and our goal is to raise $1,000.
Drs. Sharp and Orengo are assistant professors of neurology at Baylor. Learn more about how to join and support the Baylor ALS Clinic Team.
Additional Resources
Learn more about the Neuromuscular Disease Center at Baylor or call (713) 798-2273.
Read more information about ALS.
-By Alexandria Bland, communications coordinator with the Departments of Neurology and Neurosurgery at Baylor