Uncharted waters: Navigating requests for experimental medicines
In May 2018, the federal Right-to-Try Act was signed into law, claiming a new and improved option for patients with no therapeutic options to obtain experimental drugs. As pointed out in prior PolicyWise posts in February and April 2018, the law undermines the public health mission of the FDA and poses a threat to vulnerable patients. It also fails to offer patients a better outcome than existing FDA policy, the Expanded Access Program (EAP).
Since 1987, EAP has served over 100,000 patients. Despite the rhetoric suggesting that the FDA limits access to investigational drugs, EAP is fast and effective. The application takes 45 minutes, response times range from four days to mere hours in emergencies, and the approval rate is 99.7%.
The FDA has improved its process to better meet patient needs, including a major revision in 2009 that vastly improved bureaucratic delay. Its new program, Project Facilitate, will further increase patient access and pharmaceutical company accountability.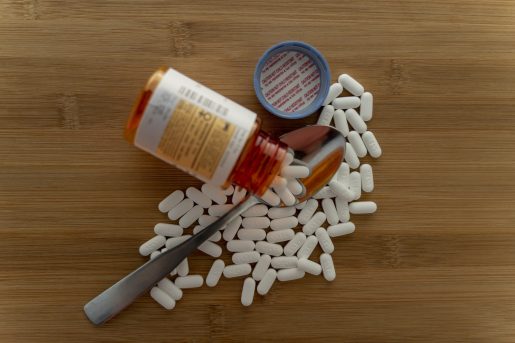 But EAP is not perfect. Although most of the requests are approved, an unknown number of patients are later rejected by drug companies, which are under no obligation to provide therapies.
The issue of providing minimally tested treatments to patients is ethically complicated on both an individual and societal level. However, it's important to note that Right-to-Try does nothing to compel drug companies to provide unapproved therapies to patients who request them.
In addition to the uncertainty patients face when dealing with drug companies, there is a surprising paucity of EAP guidance at major medical centers. Those policies that do exist are confusing and vague. Of the 36 medical institutions we analyzed, six do not have publicly accessible policies for EAP, a program that is over 30 years old.
How can patients and physicians use EAP without clear guidance? In truth, we know little about how physicians and patients navigate the EAP process, how they understand federal policy, or how they manage informed consent after a request has been approved.
While surveys have captured the views of patients considering experimental drugs, none have examined the ethical and professional obligations of treating physicians, and none have studied these issues in cancer, where many EAP requests occur.
From an ethics perspective, many questions arise. Patients may be confused about the intent and scope of EAP, leading to emotional and physical harm for the patient and moral distress for practitioners. Clinicians may be faced with decisions that siphon resources from randomized trials to individual patients, or contribute to adverse outcomes that may delay or derail the approval process.
Oncologists, especially those in research centers where trials for last option patients are common, may feel compelled to apply for drugs when a desperate patient asks, even if it's contrary to professional judgment. For treating physicians, it's difficult to determine risk and appropriate measures in these cases, as there is usually little or no published literature on the interventions in question.
A new grant from the National Cancer Institute, Helping Neuro-oncologists Navigate Expanded Access, will help us tackle these questions. This grant is part of a larger research effort led by Melissa Bondy, Ph.D., and her team at Baylor College of Medicine, as they try to understand the function of genetic variants that increase the risk of glioma. Within this cohort of 200 families affected by the disease, some individuals will be or will eventually become eligible for EAP within the grant life.
The NCI-funded project will be led by Christopher Thomas Scott, Ph.D., Claire Horner, J.D., and Mayo Clinic's Zubin Master, Ph.D., serving as coinvestigators.
This project will include interviews with families and their physician, and incorporate the results to develop and offer ethical guidance to neuro-oncologists on how to best serve these especially vulnerable patients during often-difficult treatment decisions.
-By Hannah Bablak, Health, Humanism and Society Scholars Program, Rice University, and Christopher Thomas Scott, Ph.D., Dalton Tomlin Chair of Medical Ethics and Health Policy in the Center for Medical Ethics and Health Policy at Baylor College of Medicine