Debating Diets: What is the whole foods, plant-based diet?

Thinking about starting a new diet? While the amount of information available can be overwhelming, it's possible to find a diet that is safe, suitable and effective for your lifestyle.
Dr. Xin Ma, adjunct assistant professor of pathology and immunology and board-certified lifestyle medicine specialist at Baylor College of Medicine, discusses what you need to know about the whole foods, plant-based diet.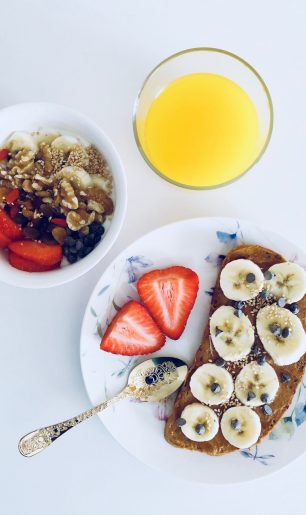 How does the whole foods, plant-based diet work?
This diet focuses on minimizing processed foods and limiting added sugar intake. Eating at least one pound of vegetables and a half pound of fresh fruit every day is ideal. You should also incorporate whole grains, beans and nuts daily.
What are recommended foods? Discouraged foods?
Though there are different ways to approach this diet, red meat is not recommended. Cheese and milk should also be consumed minimally. You can have a maximum of three eggs per week. This diet emphasizes unrefined plant foods such as nuts and seeds, vegetables, legumes, and fruits.
Why is this a popular lifestyle?
Research studies have demonstrated that the whole foods, plant-based diet is beneficial to many individuals who have cardiovascular disease, diabetes, and other diseases.
Based on lifestyle medicine guidelines, the whole foods, plant-based diet is great for others as well – including both younger people and seniors. It can also be effective for weight management and addressing obesity.
What else should people know about this diet?
Many years ago, most foods were derived from plants. Since this has changed, the prevalence of chronic diseases has increased. There is research connecting the whole foods, plant-based diet to chronic disease prevention.
For some individuals, it may take three to five months to become fully used to incorporating more vegetables and fewer processed foods. Speak with your physician about a personalized plan that fits your dietary needs.
Additional Resources
Check out more from the Debating Diets series.
See dietitian-approved recipes.
Learn about the Medical Weight Management Clinic at Baylor.
-By Nicole Blanton