Taking a hike? Stay protected from fleas and ticks
Illnesses related to flea and tick bites in the United States have significantly increased in recent years. If you're planning to enjoy the great outdoors soon, it's important to keep you and your family safe from contracting vector-borne diseases.
Dr. Laila Woc-Colburn with the National School of Tropical Medicine at Baylor College of Medicine shares the following tips to help you stay protected.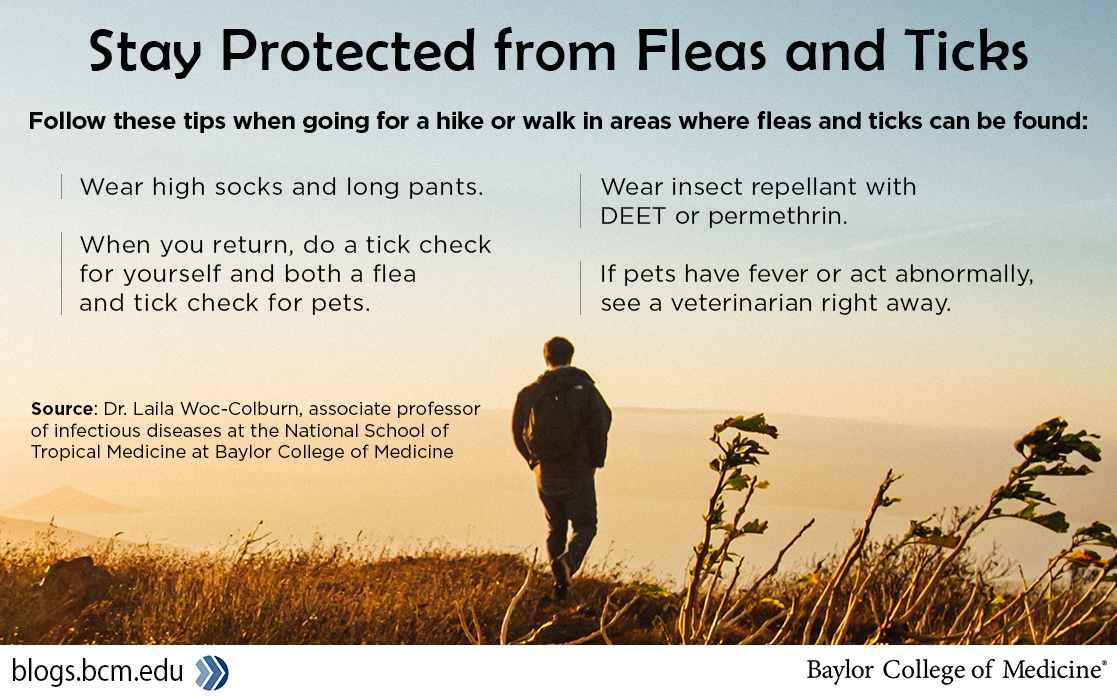 Additional Resources
Myths and facts about bites and stings
Learn more about vector-borne diseases.
-By Andy Phifer and Nicole Blanton