Law and medicine: How providers and lawyers join forces for patients
Across the United States, an unlikely alliance is happening in medical settings: lawyers and healthcare professionals are joining forces to improve patients' health. These so-called medical legal partnerships (MLPs) identify patients with health-harming legal needs (HHLNs) and connect them with lawyers and other professionals to help address their needs.
Though anyone can experience a HHLN, they disproportionately occur in vulnerable populations. In fact, an estimated one in six people need legal assistance in order to be healthy.
There are many kinds of HHLNs. Consider a patient with asthma who presents at the emergency department. While the ER doctors and nurses can treat an acute asthma attack, if the condition is triggered by mold or pest infestation at home, the attacks may persist until the landlord is forced to remedy the issue.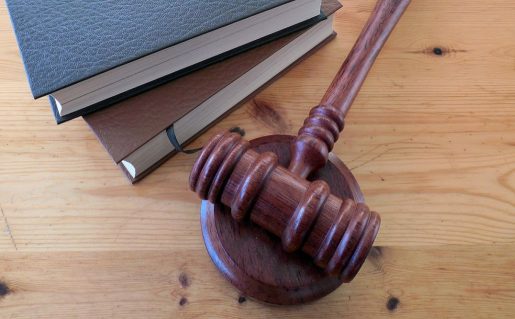 Patients also may need legal assistance with appealing a plan's refusal to cover medical services or obtaining protective orders against abusive partners. And these are just some of the many ways legal assistance can have concrete, positive impacts on patient health and health care utilization.
MLPs started in the 1980s and 90s, but have grown rapidly to include over 300 health organizations in 46 states. The structure and funding varies greatly based on patient needs and partners' resources, but all seek to connect patients to lawyers and other professionals.
At their most basic, MLPs offer patients a simple referral for legal services. A healthcare professional such as a doctor, nurse, or social worker will screen patients for potential HHLNs. Those flagged with HHLNs will be referred to a lawyer or will receive help with their legal issues from staff trained by a lawyer.
Sometimes the collaboration stops there. Other times, lawyers may be full-fledged members of the care team. They may round with clinicians, attend care team meetings, or work collaboratively with patients' case managers. In highly integrated models, lawyers may have access to the electronic medical record and enter chart notes like any other clinical professional.
But anyone who has interacted with a doctor wary of medical malpractice knows that partnerships between healthcare professionals and lawyers are not the norm. In fact, we are so accustomed to thinking of medical and legal services as operating in silos that many of our privacy laws and codes of professional conduct were formulated with these clear separations in mind.
So what happens when you break down the walls and bring law and medicine together? We examined the ethical and legal challenges encountered by MLP professionals when communicating legal and medical information.
We are also exploring a broad range of other challenges confronting MLPs, including financial, logistical, cultural, and infrastructure considerations that impact other aspects of MLPs' operations. And this leads to further questions — if we want to promote these multidisciplinary partnerships, should we also think about changing some of the legal and ethical rules that originated when legal and medical services operated separately? Do specific MLP models better balance the ethical and operational concerns facing MLP professionals?
Efforts to more fully integrate medical and legal services face complex issues and illustrate the difficulties of applying our current legal and medical paradigms to an innovative, holistic care delivery model.
Despite the possible challenges, this promising model may be a template for other unconventional partnerships to improve health that may emerge in the future.
-By Leah R. Fowler, research assistant professor, University of Houston Law Center; health policy scholar at the Center for Medical Ethics and Health Policy and Jessica L. Mantel, George A. Butler legal research professor, University of Houston Law Center and mentee, HEALTH Research Institute, University of Houston