The cost conundrum of care
While on shift, an emergency physician sews up a large laceration. Her patient is uninsured. On her way to print discharge instructions, the physician stops by the supply room and grabs several packages of gauze, a roll of tape, and a handful of antibiotic ointment packets to send home with her patient, since she concludes that he would not be able to afford wound care supplies.
Before the COVID-19 pandemic, I asked the #medtwitter world to consider an ethical question that I also posed to Baylor College of Medicine's emergency medicine residents during their weekly didactics conference: Is there a difference between doing what's best (ex: giving away gauze from the stockroom for a patient who can't pay) vs. doing what's right (is this stealing from the hospital?) How do you decide?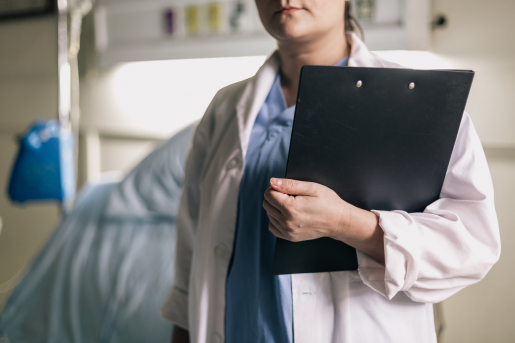 While one could argue that the physician took the most noble route, this action is not without unintended consequences. Hospitals often shift the burden of uncompensated care to commercially insured patients, which contributes to the increased cost of health insurance. And for hospitals that don't have a large proportion of commercially insured patients? They risk closure, and the effect spills over to other hospitals in the community and the state.
There are other considerations to take into account, including the hospital system's culture. A large, county-wide safety-net hospital is less likely to count the costs of giving away supplies than a small, privately owned hospital that is beholden to investors. In order to sustain their bottom lines, many businesses (including hospitals) must focus on profitability.
Interestingly, Yang et. al recently challenged this idea, stating that there are times when what some perceive as "unethical behavior" can actually boost business profits. In our example, when the physician equipped the patient with dressing supplies, the hospital may have actually saved money in the long run by preventing a return visit for wound complications.
As in life, there are rarely clear-cut answers in medicine. But in the didactics conversation that ensued, our doctors in training decided that in this instance doing what was best for the patient was worth the cost to the hospital.
This ethical dilemma about whether to give more weight to individual patient interests or hospital costs is an old and large debate with a lot of literature on the topic that will continue to be relevant.
What do you think? Is there a difference between doing what's best vs. doing what's right?
Yes (82%, 14 Votes)
No (18%, 3 Votes)
Total Voters: 17

Loading ...
Editor's Note: The results reflected in this poll do not reflect the views of Baylor College of Medicine.
-By Theresa Q. Tran, M.D., M.B.A., assistant professor in the Henry J.N. Taub Department of Emergency Medicine and program director of the dual degree M.D./M.B.A. program at Baylor College of Medicine. She is the associate course director of Business and Leadership in Medicine and facilitates the Health Policy Journal Club at Baylor.