The Gulf Coast Center for Precision Environmental Health designated Center of Excellence
The Gulf Coast Center for Precision Environmental Health (GC-CPEH), a multimillion dollar Texas Medical Center effort jointly led by Baylor College of Medicine, The University of Texas Health Science Center at Houston (UTHealth) and the University of Texas Medical Branch Galveston, has now received a P30 award, designating it as a Center of Excellence in environmental health sciences research from the National Institute of Environmental Health Sciences (NIEHS).
NIEHS recognizes and supports excellence in environmental health research around the country through its Environmental Health Sciences Core Centers Program. The P30 award and Core Center designation will provide more than $1 million annually to support GC-CPEH activities to advance environmental health sciences research through scientific collaboration and access to cutting-edge technologies.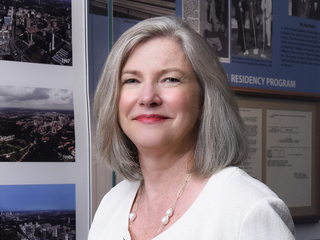 "We are thrilled to be joining the 20 prestigious institutions and research teams across the country that are part of the Environmental Health Sciences Core Centers Program. Our new Core Center is a collaborative, multi-institutional effort to support next-generation interdisciplinary research in environmental health, genetics and epigenetics and computational biology across the Texas Medical Center," said Dr. Cheryl Lyn Walker, director of the Center for Precision Environmental Health at Baylor and co-director of the GC-CPEH. "The Texas Medical Center is uniquely positioned for an NIEHS Core Center, given its world-class medical research, proximity to the petrochemical industry and vulnerability of the Houston-Galveston area to environmental disasters, both natural and man-made."
What are goals of the GC-CPEH?
The overarching goals of the GC-CPEH are to integrate and foster impactful environmental health science research, provide interinstitutional access to resources and state-of-the-art technologies, support and encourage community engagement and enable rapid coordination of research and response activities during and after environmental disasters.
"We learned so much following Hurricane Harvey about needs of the community related to environmental and population health and how to rapidly respond to meet these needs. Those lessons were key motivators for the creation of the CG-CPEH," said Walker, who also is a professor of molecular and cellular biology, medicine, and molecular and human genetics at Baylor and a member of its Dan L Duncan Comprehensive Cancer Center.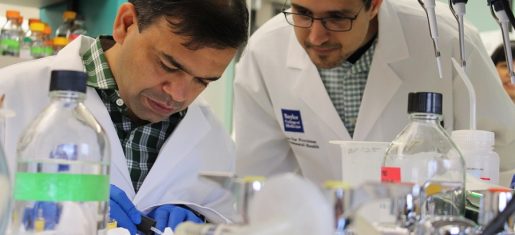 "Receiving this funding is tremendously exciting, as it will advance environmental health research by bringing together diverse researchers – from epigenetics, environmental epidemiology, exposure science, occupational and environmental medicine, policy analysis and more – to enable rapid response, recovery and research activities following natural and industrial disasters. This will also allow us to serve some of the nation's most disadvantaged populations who live in environmental justice communities," said Dr. Elaine Symanski, professor and director of the Southwest Center for Occupational and Environmental Health at UTHealth School of Public Health and co-director of the GC-CPEH. "The Gulf Coast Center for Precision Environmental Health will not only be at the forefront of addressing pressing environmental health issues today, but also be a vehicle to train the next generation of environmental health scientists for the future."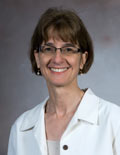 To accomplish its goals, among other activities, researchers within the GC-CPEH will investigate how environmental and chemical exposures early in life determine our health and susceptibility to disease later in life, identify environmental causes of human disease and new opportunities for disease prevention and provide infrastructure and support for disaster response research activities following natural and man-made disasters through access to technology and community involvement.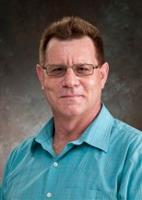 "The new Core Center will act as a catalyst to promote new collaborative opportunities in the environmental health sciences throughout the entire Texas Medical Center and draw on the richness within," said Dr. Cornelis Elferink, professor in the Department of Pharmacology and Toxicology and director of the Center for Environmental Toxicology at UTMB Galveston, and co-director of the GC-CPEH.
Another mission of the GC-CPEH is to support funding mechanisms for exciting new research and the mentorship of young investigators.
Altogether, the GC-CPEH currently has 34 full members and a Community Engagement Program focused on multidirectional communication with local communities and stakeholders.
"Key to obtaining P30 designation as an NIEHS Core Center was the support we received from the parent institutions of the Center. Leadership at Baylor College of Medicine, UTHealth and UTMB-Galveston made critical commitments to support Center leadership, provided infrastructure to launch Center activities, and have committed to providing seed funds to support high-risk, high-reward exploratory research through the Center's Pilot Project Program," Walker said.
Receive From the Labs via email