Throwback Thursday: Love Was in the Air
This Valentine's Day, we thought it would be nice to showcase some Baylor medical students who found love while working on their medical degree.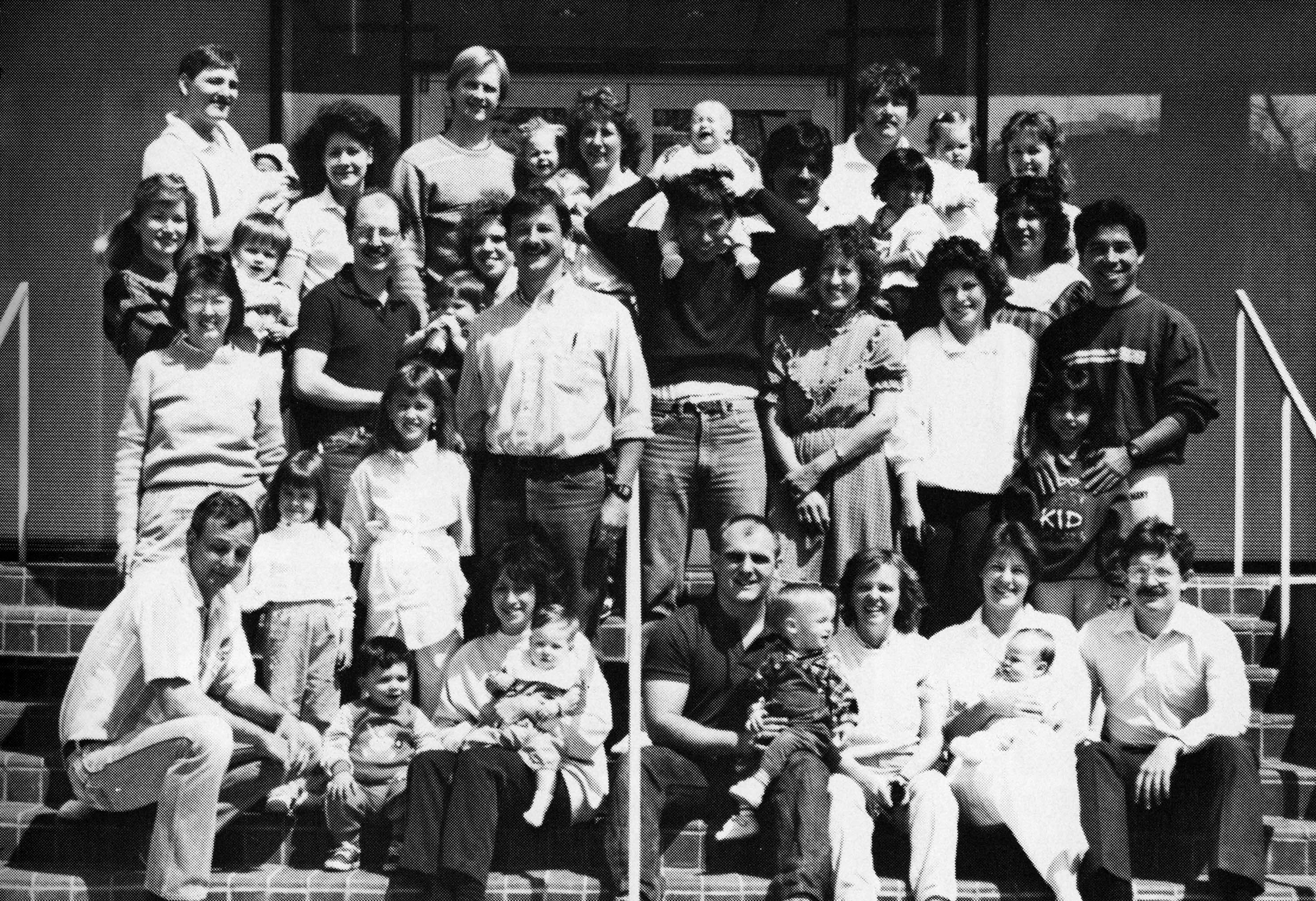 This photo from the 1987 Aesculapian Yearbook, courtesy of the Baylor College of Medicine Archives, shows medical students posing with their spouses and children. This abundant show of love highlights how much your life can change while working toward your educational goals.
For those who may be single or who don't do romance, consider taking some time to make a friend or two feel special today. We recommend those little bi-fold cards with your favorite cartoon character and an eraser packed inside.
Happy Valentine's Day.
By Andy Phifer.