Throwback Thursday: Breaking ground
Did you know that the nation's first nuclear protein laboratory was organized at Baylor College of Medicine? In this 1972 photo from Inside Baylor Medicine (a predecessor of BCM Family), courtesy of Baylor College of Medicine Archives, Drs. Wesley Starbuck (left) and Mark Olsen (right) examine a protein model.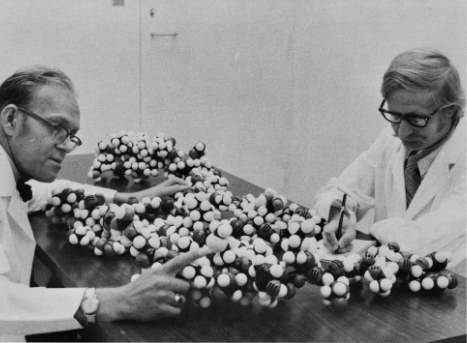 The lab, which was created under Baylor's pharmacology department, aimed to locate the differences between proteins of cancer and non-cancer cells and detect the genetic mechanism by which cancer exists. More than three decades later, cancer research at Baylor continues to grow and develop through efforts such as the Dan L Duncan Comprehensive Cancer Center's participation in the Cancer Moonshot Initiative.
-By Nicole Blanton