Diabetes, your feet, and you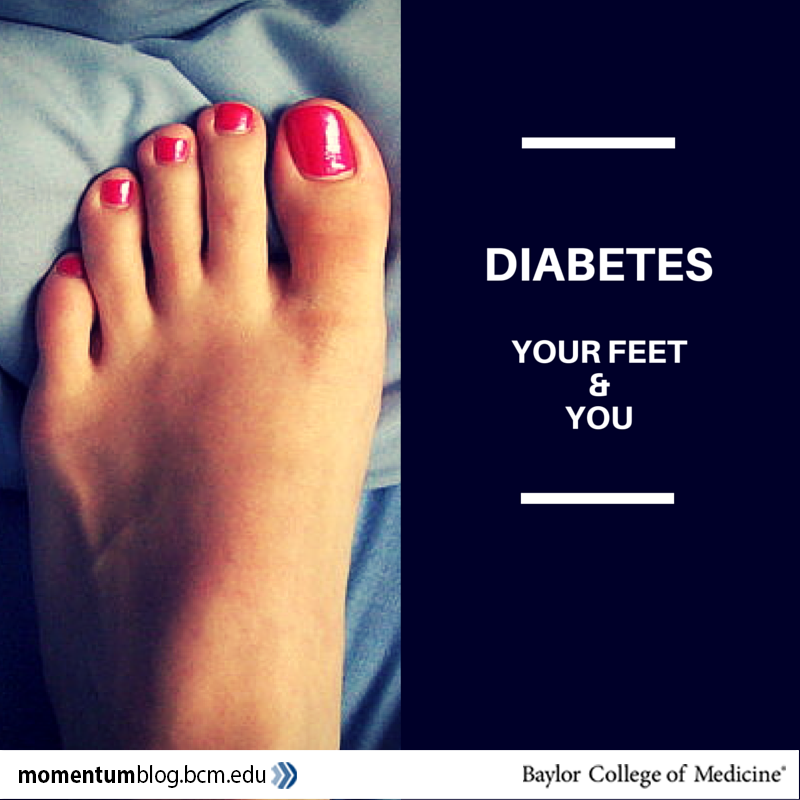 Living with diabetes is more than insulin shots and watching your diet. It also includes caring for your feet.
Dr. Joseph Mills, professor and chief of the Division of Vascular Surgery & Endovascular Therapy in the Michael E. DeBakey Department of Surgery at Baylor College of Medicine, said sores, ulcers and other feet injuries can create a serious, and sometimes life-threatening situation.
About half of the people affected by diabetes will develop neuropathy. For diabetics this type of nerve damage eliminates protective sensations and can make it difficult for people to notice an open sore, an ulcer, or injury on their feet, until it gets infected.
Left untreated or not treated fully, an infection could lead to amputation of the foot or lower leg. Further complicating healing, many patients with diabetes also have peripheral artery disease, which impairs circulation to the leg and foot and may prevent healing.
However, there are many ways to prevent limb amputation due to diabetes. Mills recommends following six simple steps:
Check your feet daily for blisters, bruises, swelling, cuts, or changes in color. Use a mirror to check places hard to see, or ask a relative or friend to check your feet for you. Report any foot injuries to your doctor immediately.
Wash your feet with soap and warm water every day, including between your toes. After washing, make sure they are completely dry.
Exercise regularly, but avoid high-impact routines to reduce the amount of pressure on your feet.
Wear the right shoes; those that fit well and do not rub the toes or the back of your heels. Wear socks to prevent blisters and wash your socks or stockings daily.
Have regular checkups with your doctor and visit your podiatrist at least twice a year for a comprehensive examination of your feet. Early diagnosis of foot problems is always best.
If you develop a wound despite good prevention, consult a vascular surgeon to have your blood flow evaluated and treated, if needed.
Is diabetes creating problems with your feet? Call 713-798-5700 to schedule an appointment with Dr. Mills or request an appointment online.
-By Ana María Rodríguez, Ph.D., senior medical editor in Baylor's Michael E. DeBakey Department of Surgery