A gathering of biohackers: The future of science?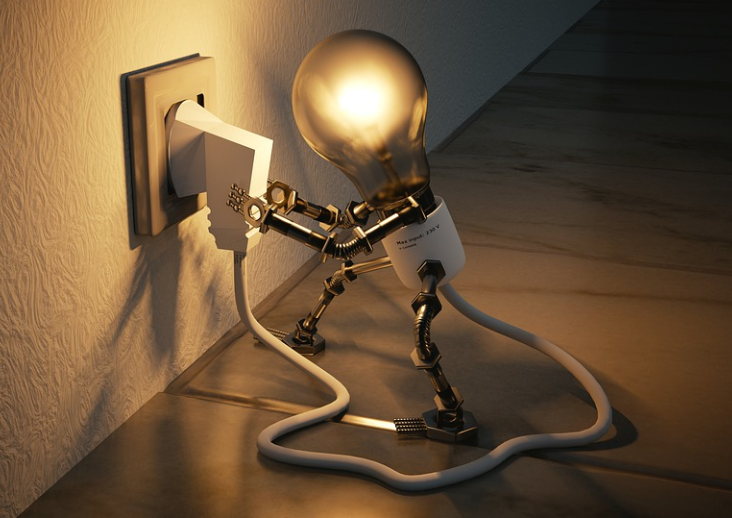 It wasn't a typical science convention. The setting was an Oakland community center and panel topics included immortality, implanted hand magnets, and genetic modification of dogs for flight.
Attendees helped themselves to cans of beer iced down in coolers, while speakers were invited to scotch and tequila on the platform. There was regular whooping from the audience, a few jeers, and even a performance by a body modification enthusiast who, accompanied by music, teased a sailmaker's needle through her arm.
Part storytelling, part imagining the future, and part serious discussion about how to navigate the practical and legal barriers associated with doing science outside of traditional scientific institutions, this was the annual biohacker's party known as Biohack the Planet (BioHTP).
BioHTP is the conceit of Josiah Zayner, who became famous last year when he jabbed his arm with a needle containing CRISPR-Cas9 designed to knock out myostatin genes. Dubbed the "mad pirate-king of biotech," Zayner's day job is running The ODIN, an online vendor of genetic engineering kits and tools. Since 2016, Zayner has invited its supporters (and skeptics) for a few days of companionship and conversation.
Not too long ago, I began engaging with this community as part of a grant-funded research project on genomic citizen science. This was my first biohacking convention, so I wasn't totally sure what to expect, although I knew to leave my conference suit at home.
What I encountered, however, was remarkably consistent with my conversations with biohackers to date: a playful spirit and a hint of mischief, but mostly a commitment to good science and thoughtful consideration of weighty concerns, including safety, ethics, and what scholars have called the social license to operate.
At this year's BioHTP, the issue of access was also a frequent topic of discussion. David Ishee, a dog breeder in Mississippi who famously tangled with the FDA on his right to genetically modified Dalmatians, discussed the fact that scientific information is widely available on the internet.
Viewing lectures on YouTube, analyzing protocols on OpenWetWare, and reviewing journal articles on SciHub is how Ishee taught himself to edit dog genes to rid them of inherited diseases resulting from centuries of inbreeding.
But the equipment and biological materials that are necessary inputs to some experiments are expensive. Hardware can be purchased on Ebay or built from repurposed parts. However, cell lines, plasmids, and DNA sold by commercial companies can run into the thousands – well exceeding the budgets of most DIY biologists.
One way to overcome this financial hurdle is crowdfunding. Zayner launched The Odin by soliciting contributions on Indiegogo and within three days had exceeded his $10,000 goal. Ishee is seeking recurring monthly donations of his lab work on Patreon.
Another option is to trade and share materials with fellow biohackers. Gabriel Licina, an independent biohacker and head of SciHouse, a makerspace and biohacking lab in Florida, is an advocate of this approach. At the speaker's podium, Licina described an effort by himself and others to create a free library of biological materials for biohackers.  He also announced that he brought $45,000 worth of gene lines to BioHTP in his backpack and was giving them away. (He later told me the value of the materials, if purchased from commercial suppliers, was probably closer to $25,000 – still a hefty sum.) By the end of the conference, Licina had unloaded his backpack.
Zayner and Ishee are among a number of biohackers who work out of self-built home labs.. Many others belong to community labs, which are communal spaces that provide members instruction and access to wet lab equipment and materials for independent and group projects. Community labs are proliferating  – the Brookings Institution estimates that there are roughly 50 in the United States alone.
Directors of two well-established community labs, Genspace in Brooklyn and Counter Culture Labs in Oakland, explained how they're working to promote access to their spaces. For one, community labs exercise some flexibility with regard to membership fees, which typically start at $80 a month. Counter Culture, for example, provides scholarships.
Community labs also conduct outreach with student groups, especially those who attend under-resourced schools, and are connecting with local residents who might not be aware of or misunderstand their activities.
In general, the mood at BioHTP was cautiously optimistic that these and other barriers can be overcome and that DIY biology will eventually realize its full educational, recreational, and problem-solving potential. Over lunch at a Korean café, Keoni Gandall, the 19-year old wunderkind at the center of a recent New York Times piece on biohacking, bore witness to this future.
"I feel strongly that the future of biotechnology is not going to be made by large companies making proprietary products," he said. "It's going to be influenced and created by grassroots movements and the individuals who are trying to help each other."
-By Christi Guerrini, J.D., M.P.H., assistant professor with the Center for Medical Ethics and Health Policy at Baylor College of Medicine