Throwback Thursday: Acting globally
The opportunity for medical students to experience part of their education abroad is a unique and rewarding challenge.
These photos from the 1987 Aesculapian yearbook, courtesy of the Baylor College of Medicine Archives, capture Baylor students in the midst of exploring new territory overseas while on away electives.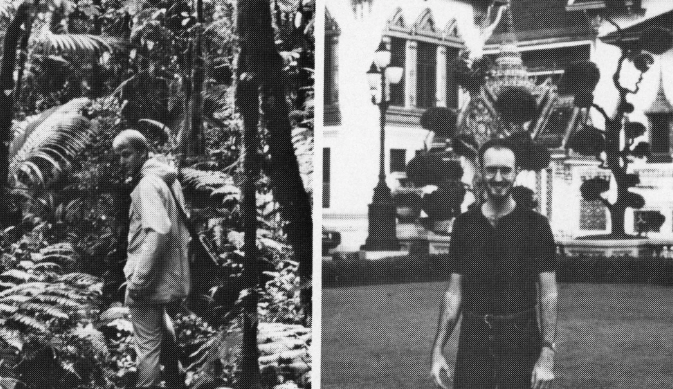 Brian Mason, left, was at the Monteverde Cloud Forest in Costa Rica and Sid Roberts, right, was visiting the Grand Palace in Bangkok, Thailand.
Find out more about global academic programs at Baylor and read one student's reflections on his time in Nepal.
-By Nicole Blanton