From the labs to commercialization: Companies merge to implement Baylor College of Medicine-developed therapies for cancer
Despite major advances in cancer therapy, conventional cancer treatments continue to be associated with devastating side effects for patients and are not always curative. In response to this challenge, Dr. Ann Leen, Dr. Juan Vera and their colleagues at the Center for Cell and Gene Therapy at Baylor College of Medicine, Texas Children's Hospital and Houston Methodist wanted to develop an immune-based therapy that would be safer for patients and had the potential to provide durable clinical benefit.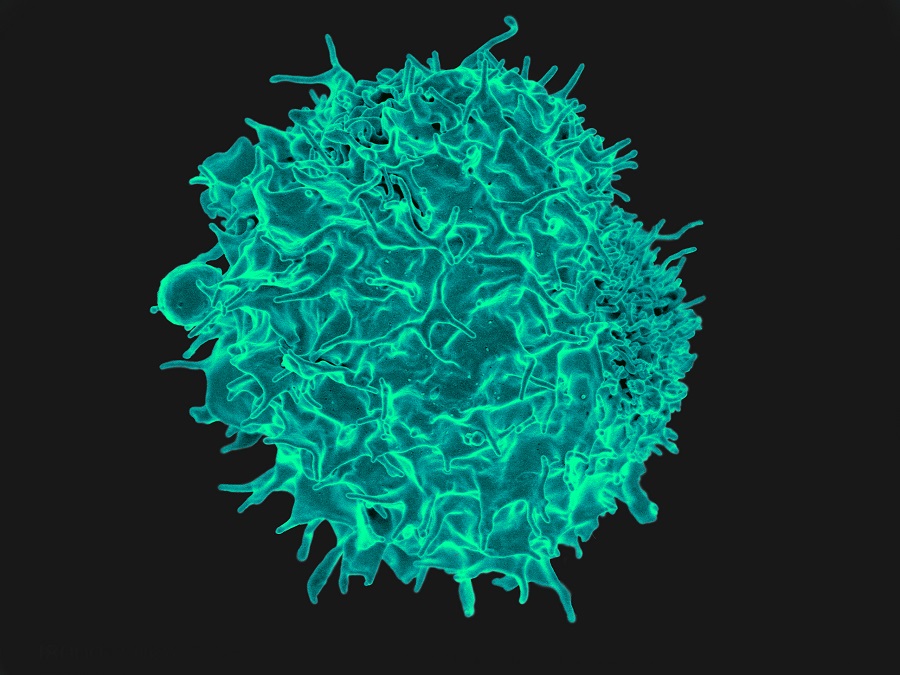 Their research paid off. The researchers developed a novel therapy for cancer patients that harnesses the patient's own immune system to fight cancer in a natural way. This therapy uses a 'natural' T cell response that does not require genetic engineering.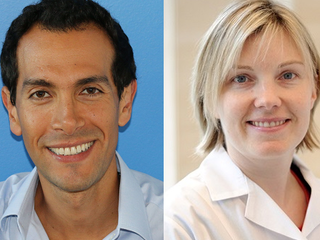 "Our tumor-targeted T cells are trained to recognize multiple signature molecules that are present on the surface of tumor cells. This is important because previous clinical studies from other groups using T cells trained to recognize just a single signature molecule have shown the propensity of tumor cells to change their 'appearance' in order to escape the immune system," said Leen, who is an assistant professor of pediatrics – hematology/oncology and a member of the Dan L Duncan Comprehensive Cancer Center at Baylor College of Medicine.
The researcher's multi-targeted approach allows them to limit the risk of tumor escape by attacking the tumor cells simultaneously from multiple angles. Their strategy also can prevent the tumor from relapsing. The novel therapy is highly specific for the tumor, does not attack non-cancerous tissues, is significantly less toxic than other therapies and can provide durable clinical benefit, even in patients who have failed multiple lines of previous treatments.
"Our approach is administered to patients in minutes and then patients are monitored outside of the hospital," Leen said. "This therapy can be applied to different types of cancer. We have tested it in lymphoma, multiple myeloma, leukemia, breast and pancreatic cancer."
Translating basic research into clinical solutions
In 2015, the researchers formed Marker Therapeutics, Inc., a privately held clinical-stage company to facilitate broader patient access to this therapy. In 2018, Marker expects to merge with TapImmune, Inc., a leader in the development of novel immunotherapies for cancer.
This merger of two companies with complementary technologies will allow us to perform advanced-stage clinical testing of our promising anti-cancer therapeutics and move one step closer to realizing the goal of making immunotherapy a mainstream therapy for patients," Leen said.
"I believe that the new therapies we are acquiring with Marker in this merger represent the next major leap forward in cell therapy for cancer," said Peter Hoang, president and CEO of TapImmune. "The merger adds to our product pipeline a synergistic portfolio of highly differentiated T cell therapies that has demonstrated potentially groundbreaking results in early clinical trials in lymphoma, acute myeloid leukemia and multiple myeloma."

"I feel very fortunate to have been entrusted with one of the premier programs of Baylor College of Medicine's Center for Cell and Gene Therapy and to integrate it with TapImmune to provide this exceptional technology with a strong commercial pathway," said John Wilson, CEO of Marker. "By combining TapImmune's experience and expertise in multi-epitope, peptide-based approaches to T cell activation with Marker's multi-targeted T cell therapy, while simultaneously leveraging the know-how and facilities of Baylor College of Medicine's Center for Cell and Gene Therapy, we intend to chart and accelerate a groundbreaking course toward more effective, less complex, non-toxic and cost-effective cancer treatments."
In conjunction with the proposed merger, TapImmune intends to finalize a strategic alliance with Baylor College of Medicine that will include sponsored research, manufacturing support and advancing early stage clinical trials at the institution.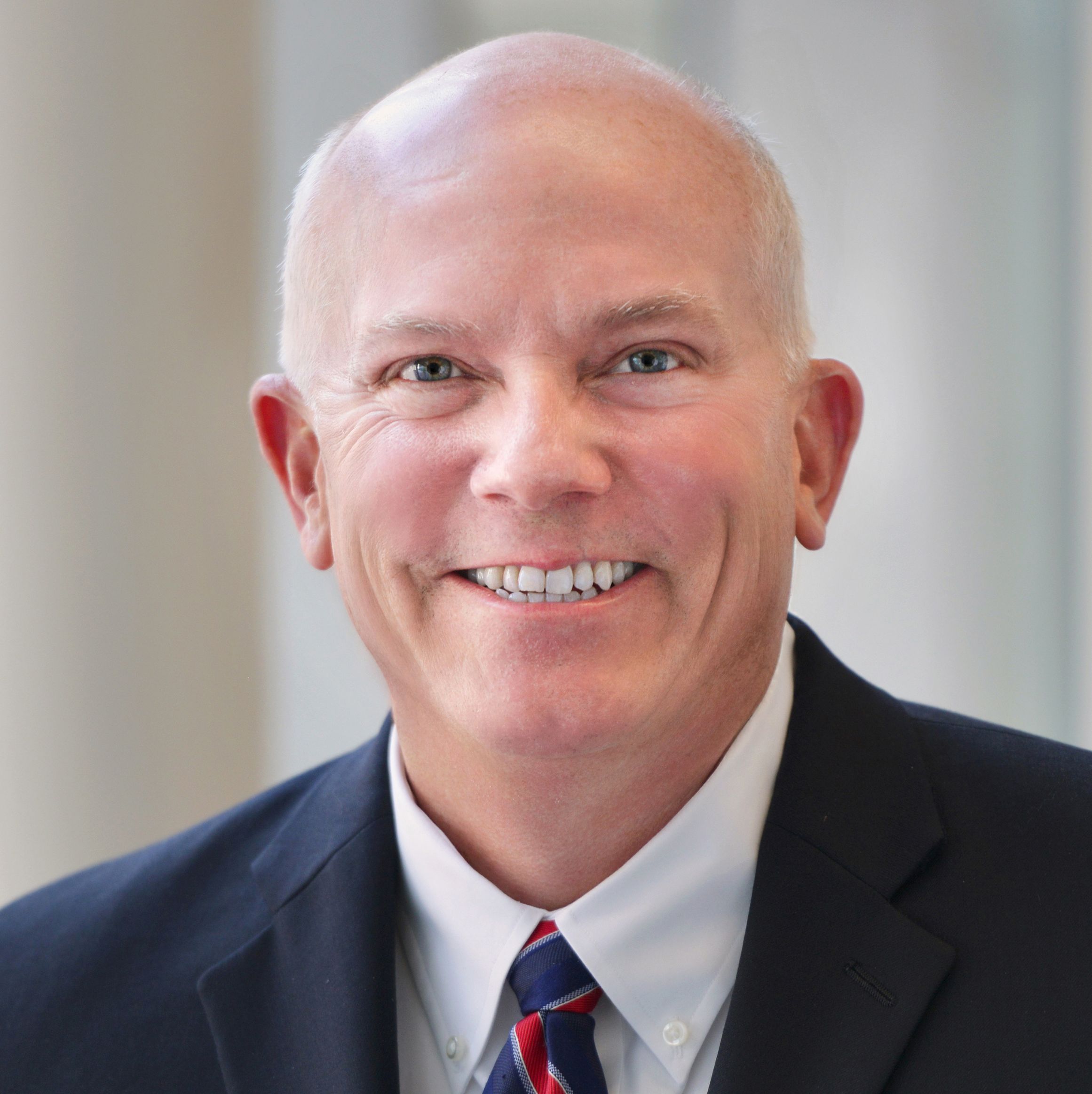 The transaction has been unanimously approved by the board of directors of both companies. The proposed merger is expected to close in the second half of 2018, subject to completion of the concurrent financing and the approval of the stockholders of each company as well as other customary conditions.
"The approach to generating T cell products that are specific to multiple tumor antigens developed by Ann Leen, Juan Vera and their collaborators has the potential to be a game-changer in cancer immunotherapy," said Michael Dilling, director of the Baylor Licensing Group.  "I still remember their excitement when they were initially developing this approach and were achieving positive results that suggested it would work. With this technology in the hands of a merged company that has the resources to support clinical development, patients will have an opportunity to benefit from it. This is what technology transfer is all about; bringing novel approaches to the marketplace."
Important Information and Where to Find It
TapImmune and Marker and certain of their directors and executive officers may become participants in solicitation of proxies from TapImmune stockholders in connection with the proposed transactions. Additional Information regarding persons who may, under the rules of the SEC, be deemed to be participants in the solicitation of TapImmune stockholders in connection with the proposed merger, and a description of their direct and indirect interest, whether as security holders, directors or employees of TapImmune or Marker or otherwise, which may be different from those of TapImune stockholders generally, is set forth in the preliminary proxy statement filed with the SEC on July 13, 2018 in connection with the proposed merger and will be set forth in other materials to be filed with the SEC. You can find information about TapImmune's directors and executive officers in TapImmune's Annual Report on Form 10-K for the year ended December 31, 2017 filed with the SEC on March 23, 2018, and in the preliminary proxy statement filed with the SEC on July 13, 2018 in connection the proposed merger.
Each of TapImmune's directors, Peter Hoang, Dr. Glynn Wilson, Sherry Grisewood, David Laskow-Pooley, Mark Reddish, Joshua Silverman and Frederick Wasserman; TapImmune's executive officers Michael J. Loiacono, (Chief Financial Officer); Marker's director and executive officer, John Wilson (Chief Operating Officer); and TapImmune's proxy solicitor, Georgeson, LLC; may be deemed "participants" in the solicitation of proxies from the TapImmune stockholders in connection with the proposed transactions.
This communication does not constitute an offer to sell or the solicitation of an offer to buy any securities or a solicitation of any vote or approval. A definitive proxy statement and a proxy card will be filed with the SEC and will be mailed to Marker's stockholders seeking any required stockholder approvals in connection with the proposed transactions. BEFORE MAKING ANY VOTING OR INVESTMENT DECISION, INVESTORS AND STOCKHOLDERS ARE URGED TO READ THE PROXY STATEMENT (INCLUDING ANY AMENDMENTS OR SUPPLEMENTS THERETO) AND ANY OTHER RELEVANT DOCUMENTS THAT TAPIMMUNE HAS FILED OR WILL FILE WITH THE SEC WHEN THEY BECOME AVAILABLE BECAUSE THEY WILL CONTAIN IMPORTANT INFORMATION ABOUT THE PROPOSED TRANSACTIONS. Stockholders may obtain, free of charge, copies of the proxy statement and any other documents filed by TapImmune with the SEC in connection with the proposed transactions at the SEC's website (http://www.sec.gov), at TapImmune's website (http://www.tapimmune.com/), or by writing to the Secretary, TapImmune Inc. at 5 West Forsyth Street, Suite 200, Jacksonville, Florida 32202.
Receive From the Labs via email