Supporting multiple sclerosis research and education at the MS 150
More than 2.3 million people worldwide are living with multiple sclerosis (MS), which affects the central nervous system, can be physically and psychologically debilitating, and has no cure.
Thousands of cyclists aim to challenge this by participating in the BP MS 150, taking place April 28-29 between Houston and Austin.
Dr. George Hutton, medical director for the Maxine Mesinger Multiple Sclerosis Clinic, associate professor of neurology at Baylor College of Medicine, and a long-time cyclist, shares his MS 150 memories and commitment to raise awareness and research funds for this disease.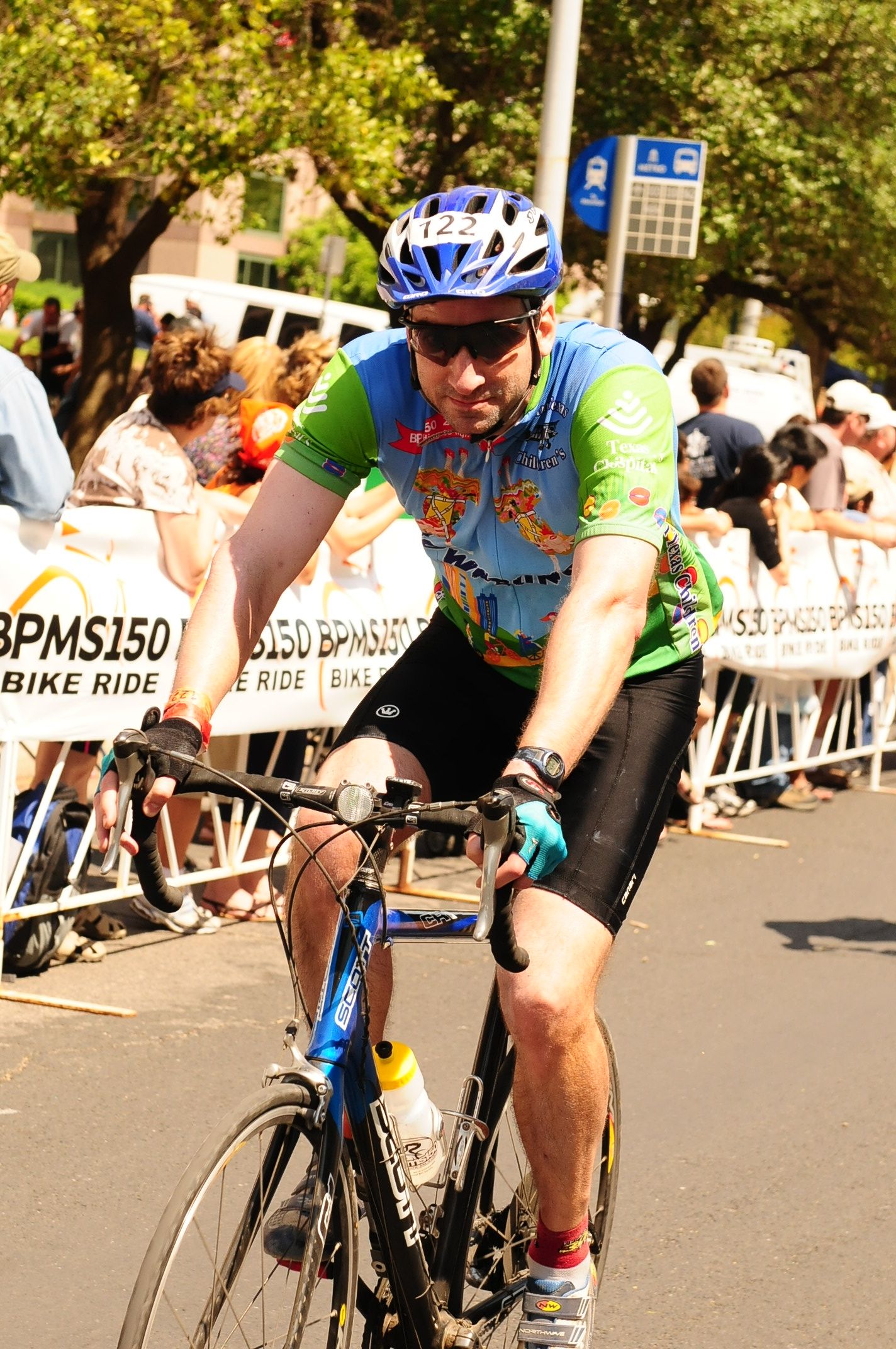 Q: What inspired you to participate in your first MS 150 18 years ago?
A: I started riding in the MS 150 when I was in my MS fellowship. I was already involved with the MS Society and was encouraged to ride by some of the staff. I loved the experience so much that I keep participating year after year. I have helped raise over $120,000 cumulatively over this time frame. A few years ago, I was inducted into the fundraising hall of fame for surpassing the $100,000 threshold.
Q: What makes you keep coming back?
A: I love riding in the MS 150 and plan to do it every year. I love seeing so many people affected by this disease out there supporting the riders and the cause.
Q: What is your favorite part about the MS 150?
A: My favorite part is seeing my patients and their families along the way, as riders, volunteers or just cheering us on.
Q: Is there a memorable moment from one of the rides that you'd like to share?
A: I have many great memories of the rides. My favorite ones are when I see a patient of mine who is also a rider out there on the road.
Q: Why are events like the MS 150 crucial to MS healthcare and research?
A: The BP MS 150 is the premier fundraising event nationally for the National MS Society. It's the largest in terms of the number of riders, and is by far the bike tour that raises the most money. The National MS Society is also the largest private funder of MS research in the world and does a wonderful job with patient education and support services.
Q: How can others get involved in the 2018 BP MS 150?
A: Others can get involved as riders, volunteers, or perhaps most importantly, as donors. The National MS Society set a goal of $14 million for this year's ride. Learn more about contributing to the Baylor College of Medicine MS 150 team.
-By Alexandria Bland, communications coordinator with the Departments of Neurology and Neurosurgery at Baylor