Family finds answers, hope after discovery of rare genetic disorder
When Della Calder was just one year old, Caitlin Calder noticed troubling issues with her daughter's early development.
"We started seeing signs of autism spectrum disorder (ASD) in Della from very early on. She had poor eye contact and could not speak. She also had a very specific kind of head shake that she started doing around 18 months old," Caitlin said.
Della was assessed for ASD at three years of age but did not meet the requirements at the time. She also had symptoms that didn't traditionally occur with ASD; she needed orthotics, she wasn't walking and had craniofacial abnormalities.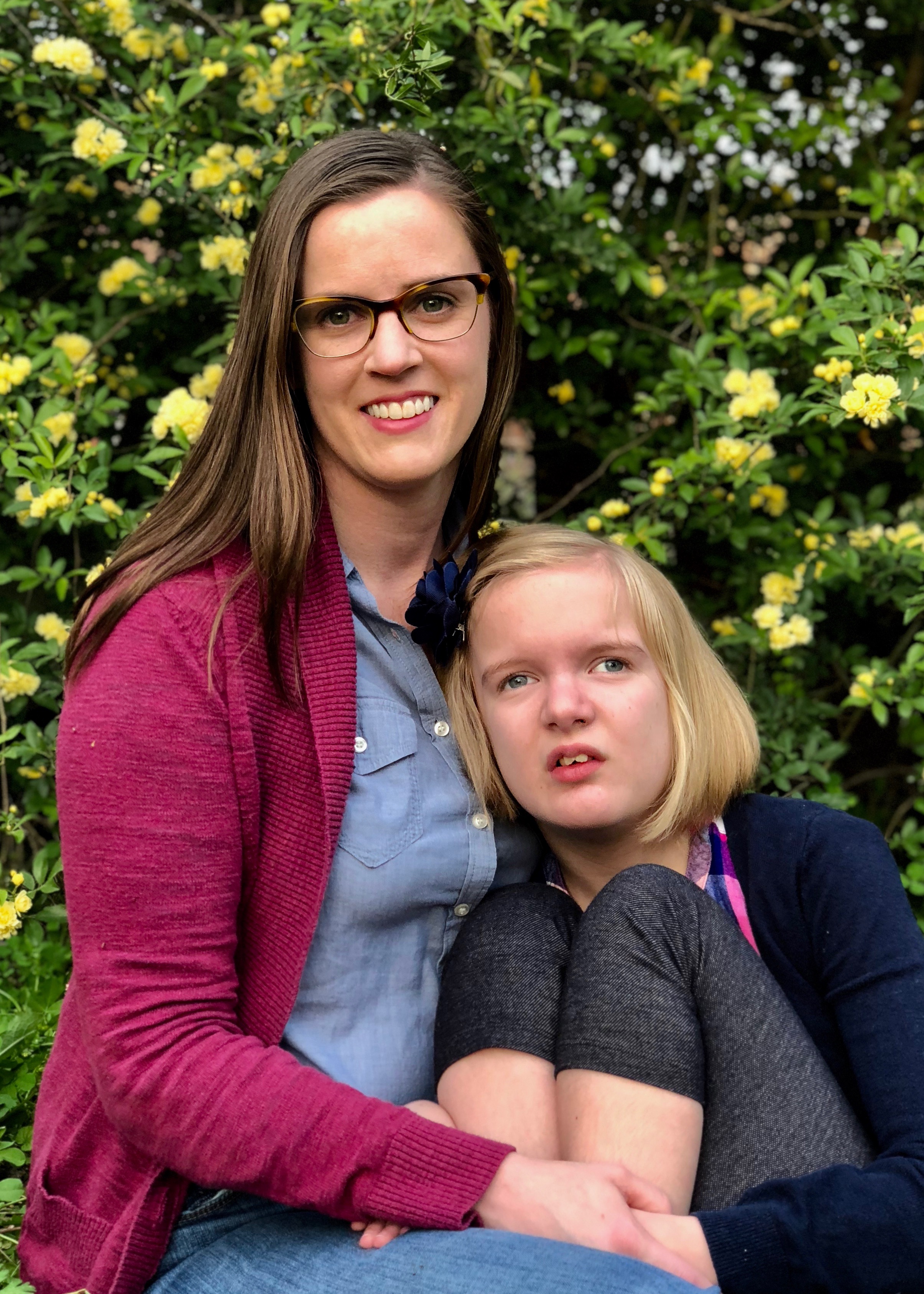 Road to diagnosis, discovery of Bainbridge-Ropers Syndrome
For the next seven years, Della's ASD-like symptoms persisted. Caitlin and her husband began researching genetic programs in the United States and moved from California to Texas. Caitlin was in her first year of graduate school when she took a course on ASD.
"When I learned about the changes in the DSM-V gene and the specifics of ASD, I knew Della would eventually qualify for a diagnosis."
Caitlin and Della then visited the Genetics Clinic at Texas Children's Hospital, in partnership with Baylor College of Medicine. Della was diagnosed with an ASXL3 gene mutation, now known as Bainbridge-Ropers Syndrome.
"She was the third child in the world diagnosed with this mutation. Imagine our surprise – not only did we learn about Della's rare genetic disease, we also found out that the geneticist who isolated the gene works in the same office. What are the chances? Dr. Matthew Bainbridge, a Baylor researcher at the time, invited us to join the study the same day."
Della received a formal ASD diagnosis in March 2017. The diagnosis allowed the Calders to enroll in the SPARK for Autism study later that year. The study, led by Dr. Robin Kochel at Baylor and Texas Children's, aims to find ASD causes and treatments by collecting DNA samples and behavioral information from thousands of individuals with autism and their family members.
"I knew about SPARK when it started but because Della lacked an ASD diagnosis, we were not able to participate. While our family was at the Autism Speaks Walk last fall, we spoke with a SPARK representative and signed up that day!"
Hope for the future, building an ASD community
While there are challenges ahead for Della, Caitlin is optimistic and says she continues to learn and is doing well despite her diagnosis.
"Della turned 11 in January and is doing far better than most experts thought she would do. She doesn't speak but she does use a speech output device to communicate. We love seeing her personality when she uses her device to tell us she wants to go on a cruise to the Bahamas, or when she asks for a chocolate shake when we are trying to get her in bed at night."
With the help of her teachers, Caitlin says Della has learned to identify letters, read a few sight words, and learn basic math concepts.
"I don't know what the future holds but I've learned to never ever underestimate her. My hope is that she reaches her fullest potential, whatever that may be. Regardless of the challenges she might face, I know Della's future holds a lot of joy and a lifetime of learning."
Caitlin continues to attend graduate school and plans to become a speech-language pathologist.
"I am focusing my studies on augmentative and alternative communication. As an ASD parent, I really want to hone in on strategies that will get the most communication out of children and requires the least amount of effort from caregivers for their child to succeed."
The Calders also started an online community for parents whose children were diagnosed with the ASXL3 mutation.
"Baylor and Texas Children's helped us find a genetic diagnosis for Della, which was something that we didn't think we would get until she was an adult. I never, ever could have imagined that we would have so many families just like ours. It's so wonderful not to feel like we are alone!"
-By Nicole Blanton