Growing Up Baylor: Dr. Siripoom McKay
Imagine studying, training and eventually working at the same institution during the span of your career. A special group of physicians, faculty members, researchers and staff at Baylor College of Medicine have had this unique experience.
Dr. Siripoom McKay, medical director of the Young Adult Diabetes Clinic and assistant professor of diabetes and endocrinology in the Departments of Medicine and Pediatrics at Baylor, tells us how training and working at Baylor has impacted her life and career.
Q: Did you always know you wanted to study medicine?
A: I always knew I wanted to help people. I thought about medicine, social work and teaching. In college I was also drawn to cognitive psychology. In the end, I decided that medicine was best. It combined intellectual challenge with the ability to improve lives by helping improve health.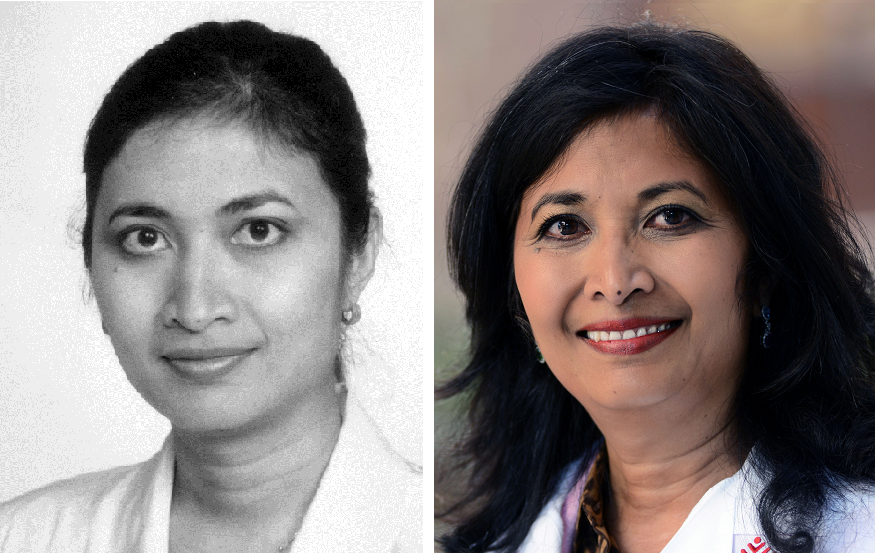 Q: Where and when did your journey with Baylor College of Medicine start?
A: I worked in Dr. Bessie Huang's lab at Baylor for two years while I was at Rice University. Working in a cell biology lab was a wonderful experience. Besides learning basic techniques, I learned the importance of basic science in medicine.
Q: What inspired you to continue studying at Baylor?
A: I actually moved away from Houston when I applied to medical school at Baylor. Everyone knows Baylor has great training programs. Part of the appeal was the earlier introduction to clinical rotations in the second half of the first year, the varied diseases seen in a tertiary care setting and the strong underserved population Baylor students are exposed to. I stayed here for residency and fellowship because of the last two factors plus the relationships that I developed with faculty at Baylor.
Q: What is the most valuable lesson you've learned?
A: The most valuable lesson I have learned is to be open to new opportunities and challenges. I thought I would become a neurologist, but ended up loving pediatrics and internal medicine. I trained as an adult endocrinologist.
Part of my training was a fellowship at the Children's Nutrition Research Center, which opened up the world of plant biology, exercise physiology, nutrition and behavioral medicine. This led to an opportunity in pediatric endocrinology to lead the type 2 diabetes program.
Q: If you could do something differently, what would it be?
A: Probably a lot, but nothing major!
Q: What do you think makes Baylor unique?
A: The multiple institutional affiliations in a huge medical center offer the ability to interact with colleagues in all sorts of disciplines. In addition, having a strong university like Rice close by is a boon.
Q: How has sticking with Baylor programs and ultimately becoming a faculty member impacted your life and career?
A: I have been happy working in pediatric endocrinology focusing on newly diagnosed type 1 diabetes and type 2 diabetes. As part of a diabetes research project, I have continued to follow some patients into their mid-20s. This year, an opportunity to start a Young Adult Diabetes Program at Baylor was offered. I now see patients with diabetes at both Texas Children's Hospital and Baylor Clinic. It's quite exciting to be part of our transition initiatives.
Additional Resources
Read more from the Growing Up Baylor series.