Growing Up Baylor: Dr. Arindam Sarkar
Imagine studying, training and eventually working at the same institution during the span of your career. A special group of physicians, faculty members, researchers and staff at Baylor College of Medicine have had this unique experience.
Dr. Arindam Sarkar, assistant professor of family and community medicine at Baylor College of Medicine, tells us how training and working at Baylor has impacted his life and career.
Q: Did you always know you wanted to study medicine and science?
A: Absolutely not. I tried to bail from medicine three times. In high school, I enjoyed debate and history and aspired to attending law school. In undergrad, I most enjoyed sociology and religious studies and envisioned an ideal career in teaching.
After med school, I was interested in management strategy and operations consulting and was planning on attending business school. Each time, just when I thought I was out, medicine pulled me back in.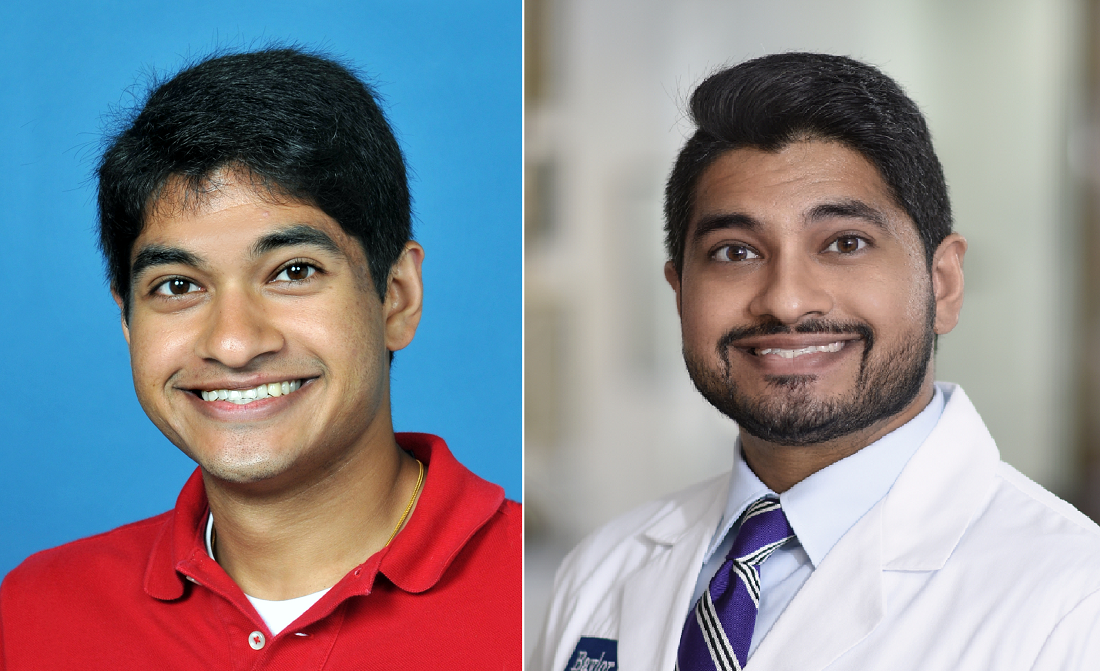 Q: Where and when did your journey with Baylor College of Medicine start?
A: Growing up in Katy, Texas, the loudest and proudest Indian American moms were the ones whose kids went to Rice and Baylor. Sure, the Harvard moms could talk rankings, but the proximity of the Texas Medical Center gifted parents with the "my loving child doesn't want to leave home" card. Needless to say, Baylor was my mission as a dutiful son.
In the summer of 2010, I was a 20-year-old about to start my senior year at Rice. My zeal for intercollegiate dance and a cappella competitions left much opportunity for improvement in my med school candidacy. I applied to the Summer Medical and Research Training (SMART) program to strengthen my application and help get into Baylor. Having enjoyed ethics and philosophy far more than biology and physics throughout college, I wasn't sure what to expect.
I remember Bill Brinkley welcomed us as then dean of the graduate school. He was an affable man with a warm persona. He also apparently discovered the mitotic bundle. My research advisor was Bert O'Malley, a thoughtful and encouraging man. His National Medal of Science was awarded between Anthony Fauci's and Frances Collins'. I'm never going to have a Wikipedia page; what was Arindam Sarkar doing here?
Enter Gayle Slaughter with an enormously inviting personality. As then long-time director of the program, she made me feel hand-selected and believed in.
Q: What is the most valuable lesson you've learned?
A: I never thought I'd run a marathon. I never thought I'd do primary care. Never say never, you can achieve anything.
Q: Knowing what you know now, what would you tell your younger self?
A: In college, I had one of those black-bordered motivational posters above my bed. It read "Success is not a matter of chance but a matter of choice." If I hadn't repeatedly emailed the admissions office, maybe I wouldn't have received an interview invite. If I hadn't sent two handwritten letters to the dean, maybe I wouldn't have been accepted. You have to believe in yourself before anyone else will.
Q: How has sticking with Baylor programs and ultimately becoming a faculty member impacted your life and career?
A: Although my wife, Katelyn, and I met on the ultimate frisbee field and not in Kleberg auditorium, we're proud that we both graduated from Baylor in 2015. Her PA school classmates have become our closest friends and fill our lives with fun, support and diversity.
Q: Do you have a mantra? If so, what is it?
A: When I do good, I feel good.
Additional Resources
See resources at the Center for Educational Outreach at Baylor.
Read more from the Growing Up Baylor series.