'SONG' Initiative gives kidney disease patients a voice in their treatment
Living with a chronic condition like kidney disease can be difficult and for some patients, it can be hard to speak up when it comes to their treatment plan. However, Baylor College of Medicine nephrologists, along with other health practitioners from various medical institutions worldwide, are trying to change that and help those with chronic kidney disease find their voice when it comes to treatment.
Through the Standardised Outcomes in Nephrology (SONG) Initiative, health experts are exploring ways to standardize outcomes for patients with chronic kidney disease while also including patient input.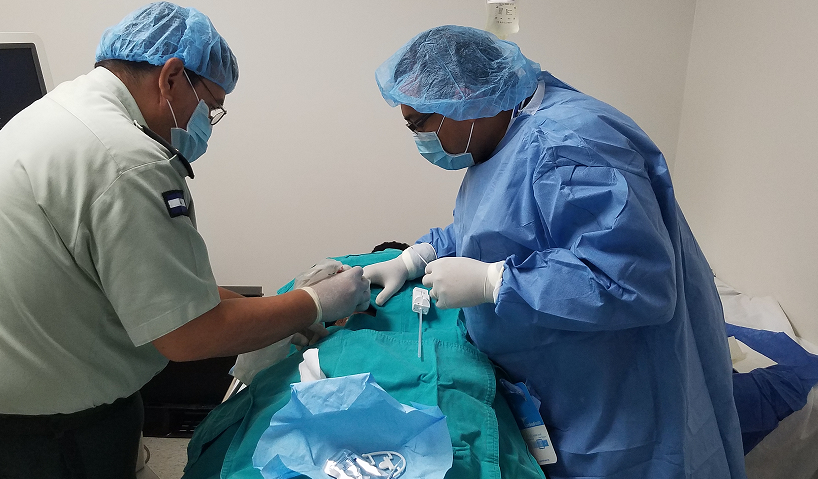 "Before the SONG Initiative, patients were rarely asked in a formal structure what they care about when treating end-stage kidney disease," said Dr. Sreedhar Mandayam, associate professor of medicine in the section of nephrology and SONG Initiative participant. Dr. Wolfgang  Winkelmayer, professor of medicine and chair of the nephrology section at Baylor, is also involved with the initiative.
The multinational consortium of the SONG Initiative aims to hold conversations with patients and their families, along with providers, nurses, dietitians, social workers, and nephrologists, to come up with a set of outcomes that are important from the patient's perspective.
To analyze which outcomes are most important to patients, the Delphi interview technique is used. With this technique, patients are given a whole series of possible outcomes to choose from. For example, one question might ask, 'on a scale of one to 10, how important is improving fatigue' or 'how important is improving sexual function?'
The rankings from patients are then compared to what their family members consider to be important and which outcomes doctors think are important to see if they match and to find out where they differ.
In the early years of the initiative, a few patients with end-stage renal failure on dialysis were flown to San Diego to participate in a dialogue with healthcare practitioners during a symposium held at Kidney Week, the annual meeting of the American Society of Nephrology.
The purpose of this meeting was to have a conversation with patients about all possible outcomes and have them rank the outcomes based on their priority. Last year, the focus was narrowed to outcome fatigue and at this year's conference in New Orleans, the focus is on cardiovascular outcomes. Several patients under the care of Baylor physicians participated.
"The best answer is that we should work on everything but our resources are not infinite," Mandayam said. "What this year's group is trying to do is show funding agencies, scientists and other professionals working on cardiovascular outcomes that these certain outcomes are most important to those patients and family members of patients with chronic kidney disease and more time and energy should be devoted to focusing on research in these areas."
-By Julia Bernstein