Early intervention crucial for bone stress injuries among collegiate athletes
Bone stress injuries are common among collegiate athletes. They impair athletes' ability to play their sport and should be treated in a timely manner for safe participation in the game. However, if injuries are overlooked, athletes may be out of commission for long periods of time.
Researchers at Baylor College of Medicine analyzed data from the NCAA Injury Surveillance program to understand bone stress injury rates in Division I, II and III programs. They hypothesized that bone stress injury rates would be higher among Division II and Division III athletes compared to Division I athletes. Their study was published in the Orthopaedic Journal of Sports Medicine.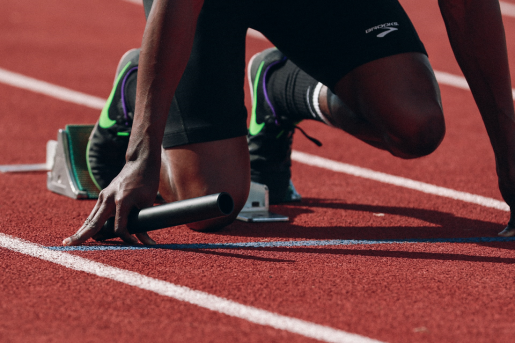 "DII and DIII athletes had higher rates of bone stress injury, which we anticipated. This could be due to differences in injury surveillance, training surfaces, different body composition and athletic department resources," said Dr. Theodore Shybut, associate professor of orthopedic surgery at Baylor and lead author. "We advise that people in the sports medicine community and trainers become aware. Early intervention is important – move that concern for a stress fracture or bone stress injury higher up in the differential diagnosis."
One sport demonstrated a high risk for bone stress injuries among Division II and III athletes: lacrosse. Although more research is needed to understand why, they speculated training surfaces may be a factor.
The authors also suggest based on their findings that additional research is needed to understand specific factors underpinning these injury risk differences and to develop evidence-based prevention strategies.
"If you're in sports medicine, part of sports, an athlete, athletic trainer, a coach or sports medicine physician, look out for bone stress injuries. Consider imaging. Intervene early with training modifications and rehabilitative measures."
Learn more about Sports Medicine services at Baylor Medicine or call 713–986–6016.
-By Homa Shalchi