Organize your hurricane prep kit today
The Atlantic hurricane season has been underway since June 1 and officially runs through Nov. 30. National Oceanic and Atmospheric Administration officials predict the Atlantic could see an above-normal season, which only emphasizes the importance of being prepared before a storm strikes.
Dr. Tyson Pillow, associate professor of emergency medicine at Baylor College of Medicine, shares essentials to include in your hurricane prep kit below.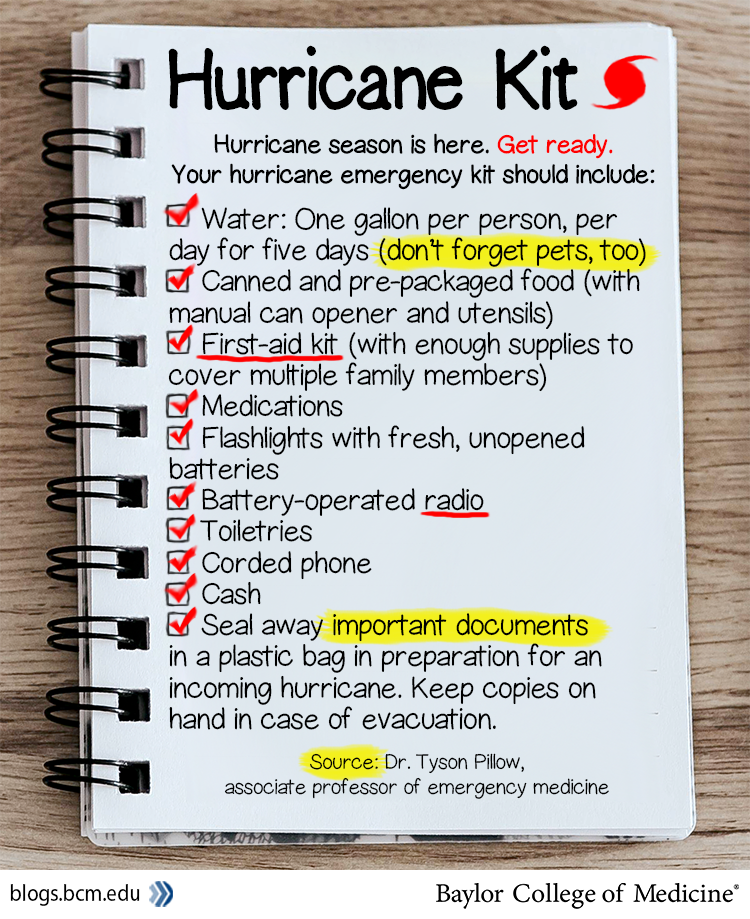 Pillow says you should always keep an eye on weather alerts and create a safe plan for evacuation well before a storm is forecast to make landfall.
"Do not wait for the day before a storm hits to evacuate, as you may find yourself stuck in traffic," he said. "Map out routes on paper or laminated maps and include pets in the evacuation plan."
Additional Resources
Be prepared for hurricane season