Growing Up Baylor: Dr. Sarah Blutt
Imagine studying, training and eventually teaching at the same institution during the span of your career. A special group of physicians, faculty members and researchers at Baylor College of Medicine have had this unique experience.
Dr. Sarah Blutt, associate professor of molecular virology and microbiology at Baylor, tells us how training and working at Baylor has impacted her life and career.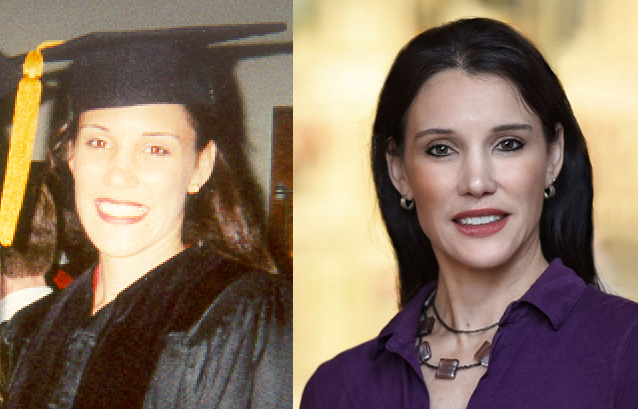 Q: Did you always know you wanted to study science?
A: Yes. I had two amazing chemistry teachers, one in junior high and one in high school, who really fostered my love of science. My love of biomedical research came from two summers working in a lab at Loyola Medical School in Chicago studying the effects of acute alcohol exposure on male adolescent rats.
Q: Where and when did your journey with Baylor College of Medicine start?
A: I matriculated as a graduate student in the Department of Cellular Biology (now the Department of Molecular and Cellular Biology) in the fall of 1993. I then spent 1999-2004 as a postdoctoral fellow in the Department of Molecular Virology and Microbiology. I became a faculty member in 2004.
Q: What inspired you to continue studying at Baylor?
A: The people here are a big reason that I came to graduate school at Baylor. I interviewed at 12 programs all around the country and after interviewing with cell biology at Baylor, I knew they were "my people." The faculty members here are really invested in training students and teaching them to be amazing scientists.
Q: What is the most valuable lesson you've learned?
A: You have to be an advocate for yourself.
Q: What do you think makes Baylor unique?
A:  I think the environment here fosters collaborations. There is very little intra-institutional competition, which directly results in an open-door culture that only makes the collective whole of the institution better.
Additional Resources
Read more from the Growing Up Baylor series.