Image of the Month: Mouse brain with Batten disease

Juvenile Batten disease is one of nearly 50 human cellular waste storage disorders. In the Sardiello lab, researchers use genetics, cell biology and systems biology approaches to investigate how cells regulate their metabolic programs and how dysfunction of these programs can lead to neurological disease.
"In juvenile Batten disease, the function of brain cells is progressively affected by the accumulation of cellular waste (Shown in red in the image above). This accumulation is the result of lysosomas failing to clear the waste produced by normal cellular functions," Sardiello said. "Accumulation of cellular waste in neurons leads to perturbation of many cellular processes, cell death and progressive regression of motor, physical and intellectual abilities."
At the Sardiello lab at Baylor and other institutions, a team of researchers has discovered a treatment that improves the neurological symptoms in a mouse model of juvenile Batten disease.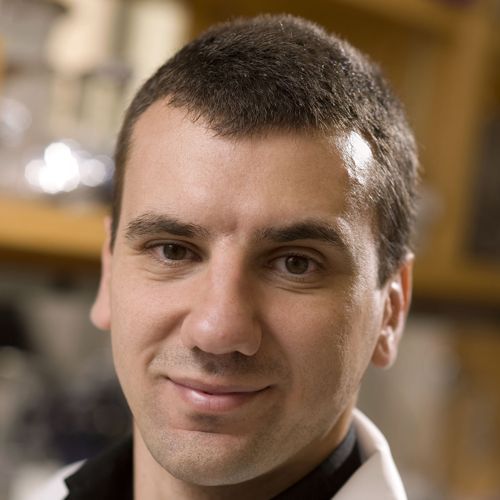 Dr. Marco Sardiello is an assistant professor of molecular and human genetics at Baylor College of Medicine.
Follow the Sardiello lab in Twitter @SardielloLab