Huda Zoghbi honored with prestigious Breakthrough Prize
Dr. Huda Zoghbi, pioneering neurologist at Baylor College of Medicine and Texas Children's Hospital, was awarded a prestigious Breakthrough Prize in Life Sciences at a Silicon Valley ceremony Dec. 4.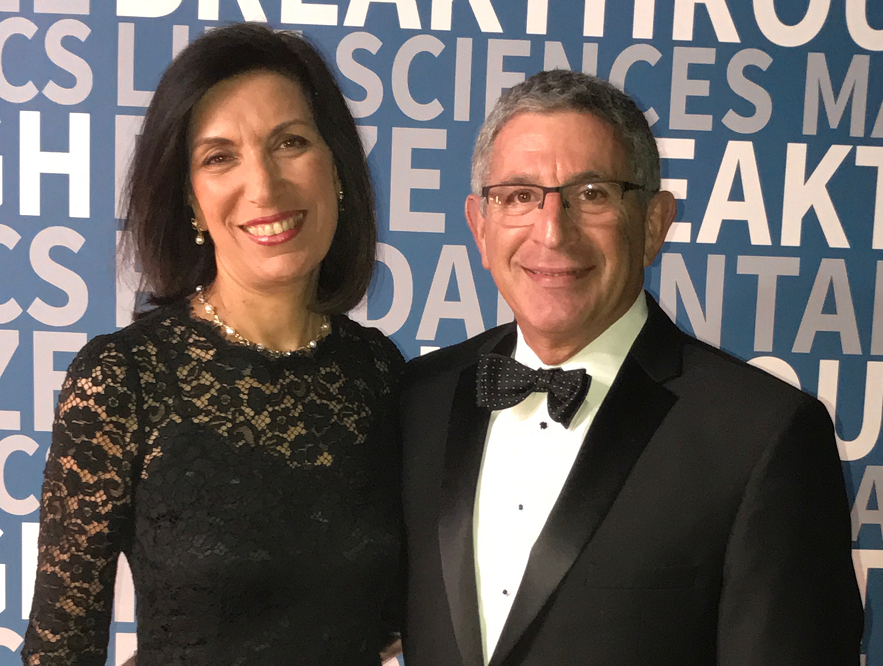 The Breakthrough Prize in Life Sciences honors transformative advances toward understanding living systems and extending human life. Zoghbi, professor in the Departments of Pediatrics, Molecular and Human Genetics, Neurology and Neuroscience at Baylor, investigator at the Howard Hughes Medical Institute and director of the Jan and Dan Duncan Neurological Research Institute at Texas Children's, was recognized for discoveries of the genetic causes and biochemical mechanisms of spinocerebellar ataxia and Rett syndrome, findings that have provided insight into the pathogenesis of neurodegenerative and neurological diseases.
Read more about Dr. Zoghbi's research on Rett Syndrome – a journey that started by chance when she was a resident – as well as her early medical training in her native Lebanon, where civil war eventually led her to continue her training in the United States.
For a glimpse into some of Dr. Zoghbi's current research, see this recent press release and video describing a protein that may play an important in the development of neurological diseases such as Alzheimer's disease.
Now in its fifth year, the Breakthrough Prizes recognize the world's top scientists in the areas of life sciences, fundamental physics and mathematics. In addition, up to three New Horizons in Physics and up to three New Horizons in Mathematics Prizes are given out to junior researchers each year. The Breakthrough Prizes were founded by Sergey Brin and Anne Wojcicki, Mark Zuckerberg and Priscilla Chan, and Yuri and Julia Milner. Selection Committees composed of previous Breakthrough Prize laureates choose the winners.
"Dr. Zoghbi has made seminal discoveries in diverse areas of neuroscience. Her work has significantly furthered the understanding of neurodevelopmental and neurodegenerative disorders and revealed novel strategies to reverse these conditions," said Dr. Paul Klotman, president, CEO and executive dean of Baylor College of Medicine. "She is a superb scientist, educator and clinician and is most deserving of this award. We're fortunate that Dr. Zoghbi calls Baylor and Texas Children's home."
Read more about this year's recipients of Breakthrough Prizes, and read coverage of her award in the Houston Chronicle.
-By Dana Benson