Preventing 'Shattered Dreams' through drunk driving awareness
Prom, college prep and celebrating graduation with family and friends are just a few of the activities that most high school juniors and seniors look forward to.
Unfortunately, many of them do not live to see these events because of drunk or impaired driving.
Every 50 minutes, someone in the United States is killed as a result of drunk driving, and motor vehicle crashes are the leading cause of death for U.S. teens. In 2006, officials from the Harris Health System decided to help curb this issue with a program designed to prevent drunk driving among teens.
Shattered Dreams, a two-day program presented to high school juniors and seniors throughout Houston every year, involves the reenactment of an alcohol-related crash on a high school campus.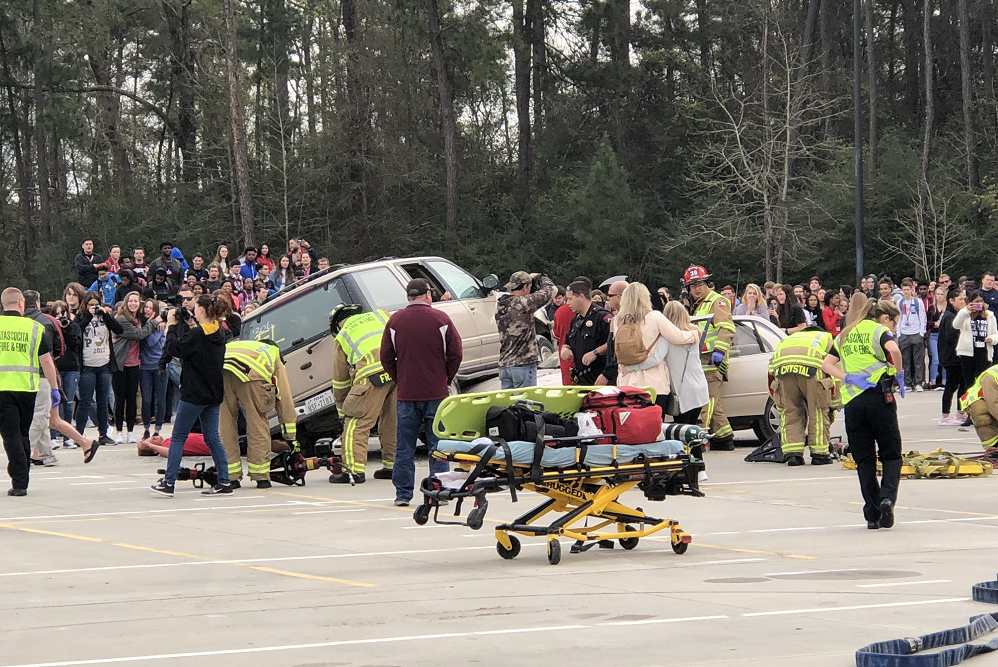 "We started Shattered Dreams specifically because Harris County was number one in the nation when it came to underage drinking and driving fatalities and incidents," said Robin Garza, trauma program director at Ben Taub Hospital. "We realized that we needed to do something to help raise awareness about the issue."
The dramatization unfolds with volunteers who act as 'critically injured' students who've been involved in a crash, firefighters, police, emergency medical personnel, court proceedings, the arrest of a drunk driver, and family notifications.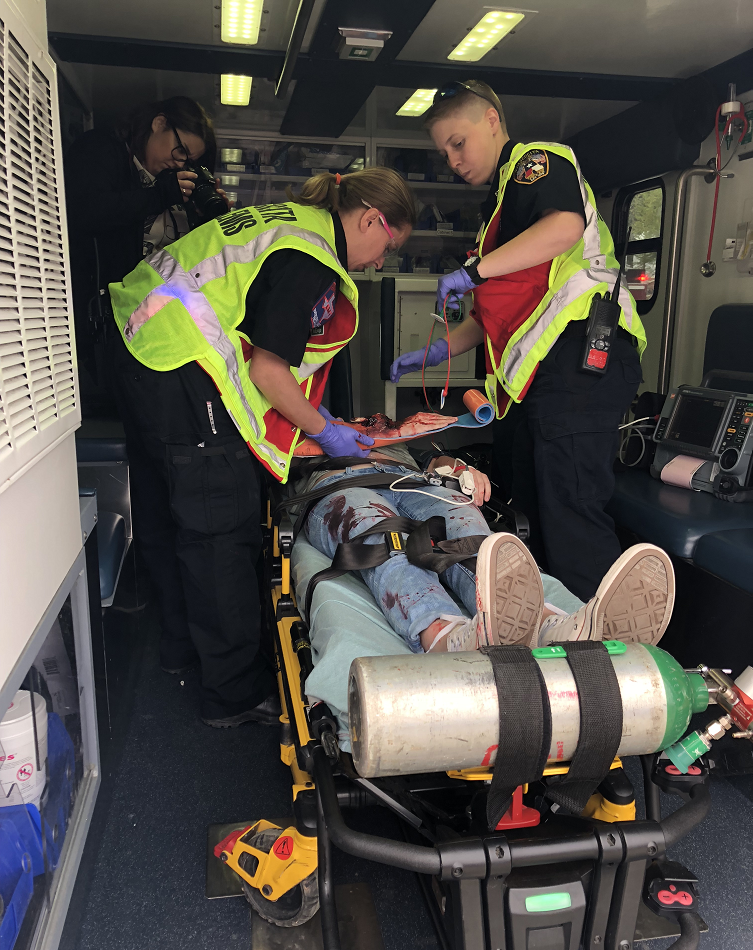 Thirty students are transported to Ben Taub for the overnight portion, which includes a hospital tour and guest speakers from Baylor College of Medicine and Harris Health. Dr. Chad Wilson, a trauma surgeon and associate professor of surgery at Baylor, participates in the program by speaking to students about careers in surgery and medicine.
"When a trauma comes in to the operating room, students are allowed to observe the operation. I once pronounced a patient deceased during the program and it was clear from the students' faces and body language how impactful this experience was," Wilson said. "After that, we had a sobering conversation about what is at stake in the daily decisions we make."
The next morning, an assembly is hosted at the high school. Program volunteers provide impact statements and students hear from community members who have been significantly affected by the loss of a loved one.
More than 40 Shattered Dreams programs have taken place since it launched, impacting thousands of students, parents, teachers and community members. In 2018, there were six programs hosted at high schools throughout the city of Houston and surrounding areas.
"The most impactful outcome is when a student comes to us saying they've changed their perspective on behavior. We've had students tell us they've taken away the car keys from a friend when they had been drinking because of this program. This is the message we want to bring to them – to make good choices," Garza said.
Kati Bare, injury prevention and outreach coordinator with Harris Health, says the message behind the program is universal, regardless of age.
"Whether you've had 1 or 17 drinks, it's best to not get behind the wheel, and it's always important to have a designated driver to be responsible for those who are going out," she said. "The biggest thing we all share is that these injuries are totally preventable, so the goal should be to prevent these accidents before a life-changing event happens. We want to reach them before they reach us."
The Shattered Dreams program is funded through grants from the Houston Livestock Show and Rodeo.
-By Nicole Blanton