Give me a break: the benefit of sabbaticals
A sabbatical is an extended period of leave from work. While some believe it acts as a break from the career, it usually aims to promote career acceleration. A Baylor College of Medicine psychologist discusses the importance of sabbaticals for professional development and well-being.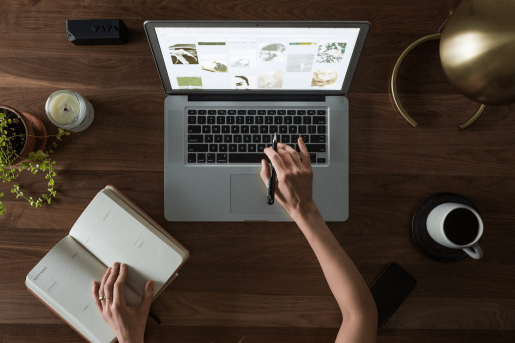 "I think there's a fallacy that when one is on sabbatical, they have total freedom, and that's not the case. There still remains an expectation of some element of productivity," said Dr. Eric Storch, professor and vice chair of psychology in the Menninger Department of Psychiatry and Behavioral Sciences at Baylor.
Sabbaticals allow people to take a step back from their job, returning refreshed with new ideas. One of the best times to take a sabbatical is when you witness a field shift in a way that requires you to make a concerted effort to retool to be more competitive. The time away from work allows you to focus on other ways to build out your portfolio.
"It's not about taking a break, but more about how you develop a new set of ideas or skillset that allows you to reengage with your profession in a more successful capacity," Storch said.
As you settle in your day-to-day routine within your career, you have less time to dedicate to developing a new skillset, even though that skillset may be crucial for your job. When taking a sabbatical, people shed certain elements of their job that then allows them to commit to retooling. Expectations do not disappear; they are just differed so you can take time to refocus. School teachers might take a sabbatical to focus on a certain project, continuing education requirements or a new skill to better teach the class. Professionals in academia might travel somewhere to learn a new methodology or to pursue other academic outputs, such as grant submissions or publishing papers or books.
Taking a sabbatical can improve performance and decrease burnout by breaking up the routine and allowing professionals to pursue their interests. Sabbaticals are associated with greater job satisfaction, among other positive outcomes, including improved mental and physical health.
"It allows someone to take a break and focus on things that are inherently interesting in order to put their best foot forward," Storch said.
When requesting a sabbatical from your employer, make a plan:
Understand what the opportunity looks like in terms of duration, pay, health benefits and other benefits.
Talk to administrative leadership to identify if sabbaticals are supported within your organization.
Have clear goals for what you will achieve during that time and how it will benefit the organization.
Learn more about Baylor Medicine psychiatry and behavioral health services. 
By Homa Shalchi