Throwback Thursday: Wear sunblock
Summer is here, folks. Time to get a tan.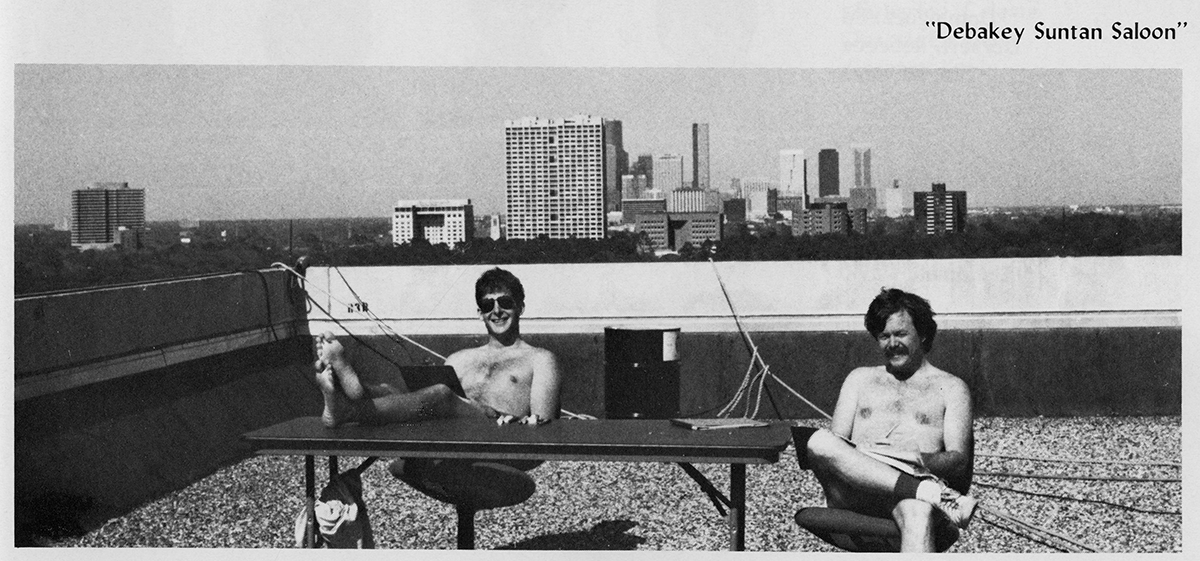 These two gentlemen from the 1983 edition of Aesculapian yearbook, courtesy of the Baylor College of Medicine Archives, must be pretty hot during their rooftop tanning session. But the closer you are to the sun, the better your tan looks – that's how science works, right?
In all seriousness, if you only take one piece of advice this summer, wear sunblock. Having a good tan isn't worth the health risks.
Our students sure do love some fun in the sun.
-By Andy Phifer