Celebrating Baylor College of Medicine Graduation 2016
Congratulations, Baylor College of Medicine class of 2016!
Friends and family gathered at Jesse H. Jones Hall for Performing Arts on Tuesday, May 31 to celebrate our newest graduates.
Below is a rundown of our graduates, including national society honors and educational certificate tracks.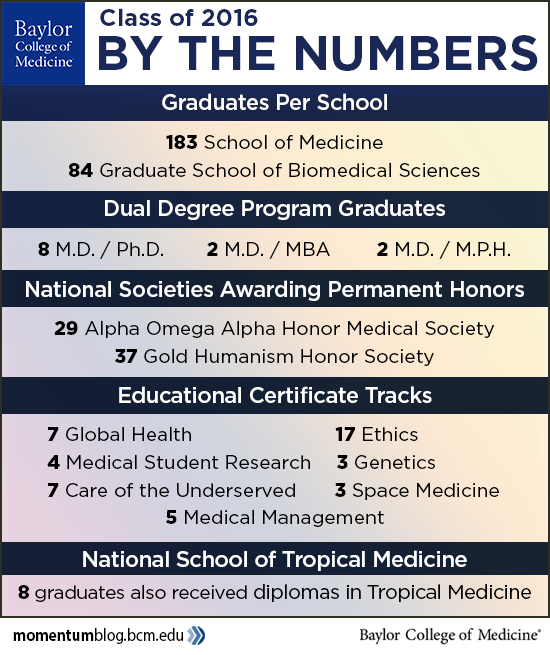 -By Andy Phifer