Skip the tan to help prevent skin cancer
Getting a healthy tan isn't possible, according to Baylor College of Medicine professor of dermatology Dr. Ida Orengo. But staying healthy in the sun is possible with the right preparation.
Skin cancer is the most common form of cancer in America – one in five will get it. It is also easily preventable, Orengo says.
Acting Surgeon General Boris D. Lushniak, M.D., M.P.H., called for Americans to get serious about preventing skin cancer this week. And, he echoed Orengo's point that there's no such thing as a health tan.
"Tanned skin is damaged skin, and we need to shatter the myth that tanned skin is a sign of health," he said. "When people tan or get sunburned, they increase their risk of getting skin cancer later in life."
Here are some tips on preventing skin damage.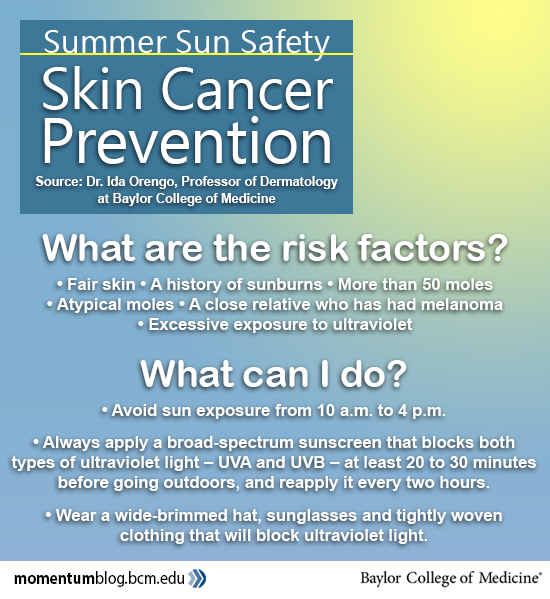 Read more skin care advice.
– By Andy Phifer