Throwback Thursday: A healthier Earth
Americans gathered across the country to celebrate the first-ever Earth Day on April 22, 1970, in order to raise environmental awareness. Since then, millions of people worldwide have participated in Earth Day festivities to help positively impact our planet in unique ways.
In this 1984 photo from Baylor Medicine, courtesy of the Baylor College of Medicine archives, research technicians Jeff Janak (left) and Jeff Beckman (right) were taking sediment samples from a Galveston Bay estuary to evaluate for potential viruses.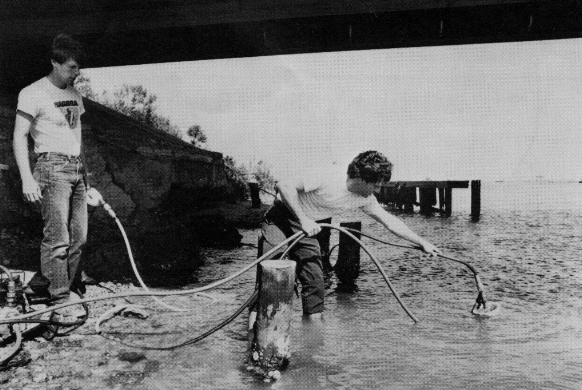 The team was working to develop a faster biochemical test to help detect the human rotavirus, which is the most common cause of gastroenteritis in young children and infants around the world –  a pretty neat way to help make the world a better place.
What are you doing to celebrate Earth Day tomorrow? Let us know in the comments below.
-By Nicole Blanton