Engage with us on Match Day
Match Day 2016 is finally here! At 11 a.m. CST today, fourth-year medical students at Baylor College of Medicine will open envelopes that reveal where they will continue their medical training journeys. Match Day culminates the annual National Residents Matching Program, which pairs fourth-year medical students with residency programs nationwide.
Whether you're a Baylor student anxiously awaiting your fate, a loved-one filled with anticipation, or a casual observer, here's how you can keep up with today's exciting festivities.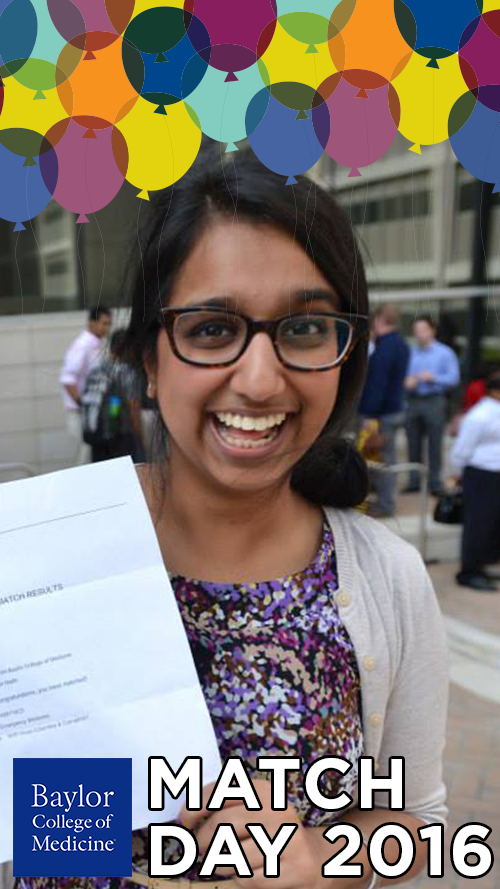 Get social: Follow us on Twitter, use #matchBCM on social media and find our special event photo filter on Snapchat
Follow Momentum for the latest news and updates
Read more:                                                                               
The algorithm of our destinies – a blog post from 2016 Baylor College of Medicine class president Paige Kennedy