Throwback Thursday: Student candids
This week we take a look back at our students in 1917 and student life in Dallas. (Remember we didn't move to Houston until 1947.)
This photo, courtesy of the Baylor College of Medicine Archives, was included in the 1917 Baylor University Round Up Yearbook.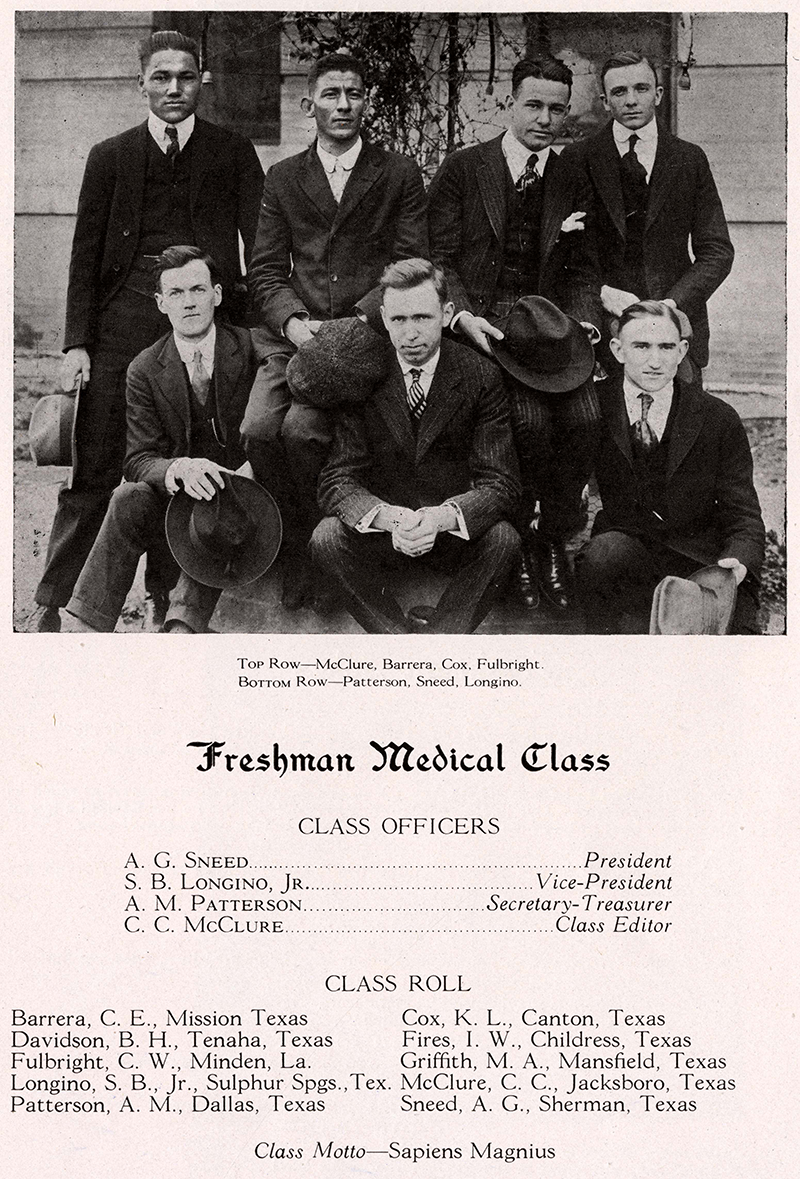 To put this time into perspective, remember that the United States had just become involved in World War I. Woodrow Wilson was the president. Dallas Love Field just opened.
This is the year John F. Kennedy and Don Herbert, the educational television host more commonly known as Mr. Wizard, were born.
According to The World Almanac and Encyclopedia 1917, the world's population was estimated to be more than 1.69 billion.
Can't get enough of our trip down memory lane? Explore our trove of photos from the archives.